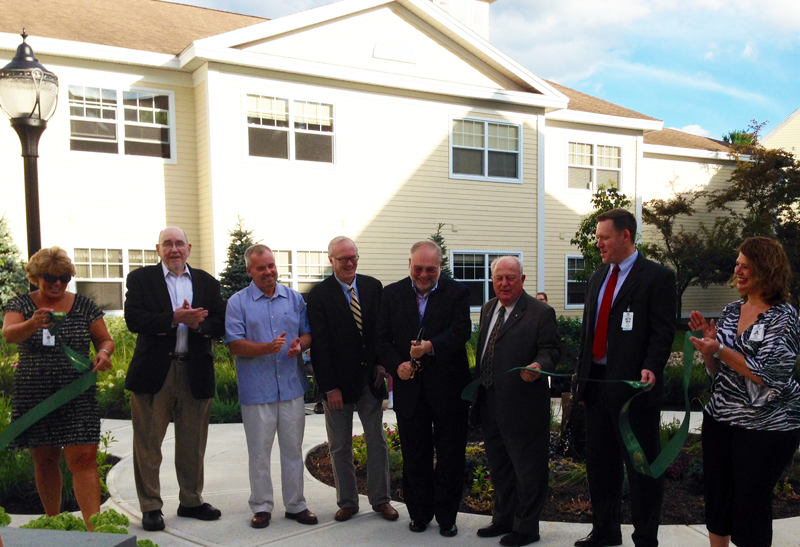 The LA Group donated professional landscape architectural services to design a new courtyard at Woodlawn Commons, a 154-unit assisted living housing facility on 4 acres. As part of the Wesley Community, Woodlawn Commons is a multiplex providing independent housing and enriched living for seniors along with skilled nursing care including short-term rehabilitation, long-term care, adult day services, and out-patient therapies.
The new courtyard provides efficient connections and movement between various buildings around campus with aligned walkways bordered with native ornamental plantings. These walkways converge at a circular garden filled with perennials and featuring a small water fountain surrounded by ornamental stones.
Seating is provided by benches interspersed throughout the courtyard. In addition, low stone sitting walls separate the walking area from an elevated patio containing covered tables and chairs and a separate pergola feature that forms an additional shaded sitting area allowing for breeze and light sun.
Mike Ingersoll attends ribbon cutting ceremony on July 24, 2014.