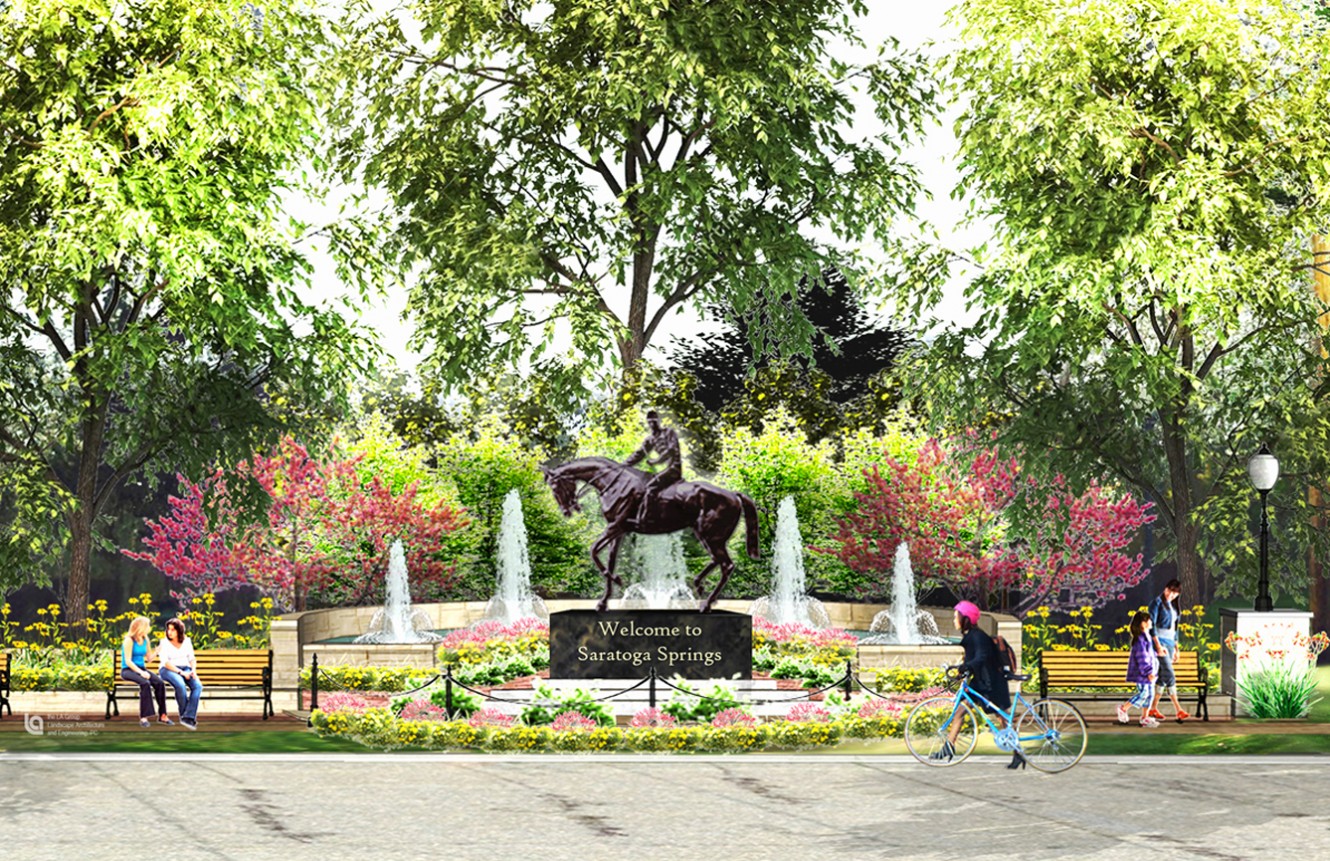 To celebrate the 100th anniversary in 2015 of the incorporation of Saratoga Springs, Marylou Whitney and John Hendrickson plan to donate a pocket park at the end of Union Avenue at Congress Park. Centennial Park will provide a welcoming entrance to the city from the track and will feature a water fountain, sidewalk and seating, native plantings, night lighting, and a bronze statue of Native Dancer by equine artist Gwen Reardon.
C. Michael Ingersoll, RLA, ALSA, and Principal at The LA Group, is working with Whitney and Hendrickson to provide site planning and landscape design for the park. Ingersoll has provided design services for local not-for-profit groups since 1983 and continues this strong commitment to community with the Centennial Park project. "It's an honor to contribute to a project so close to my heart and tied to the history of Saratoga Springs," Ingersoll said, "this park will provide a beautiful space for residents and visitors to enjoy."
The pocket park is expected to be completed in Summer 2015.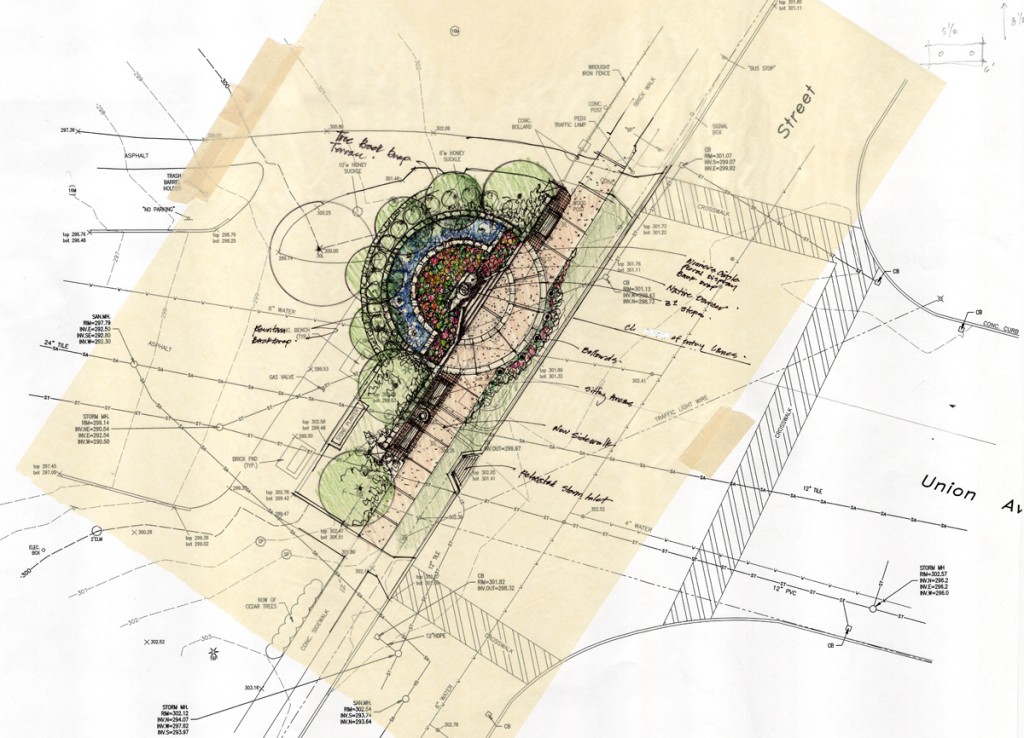 Site Plan Rendering by Mike Ingersoll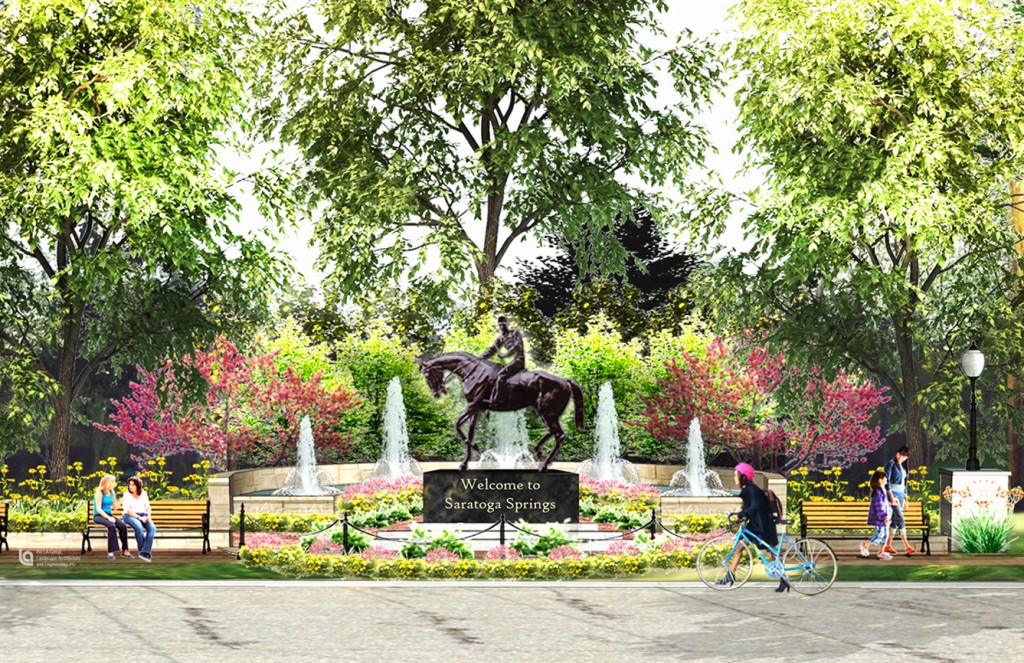 Union Avenue Rendering by The LA Group