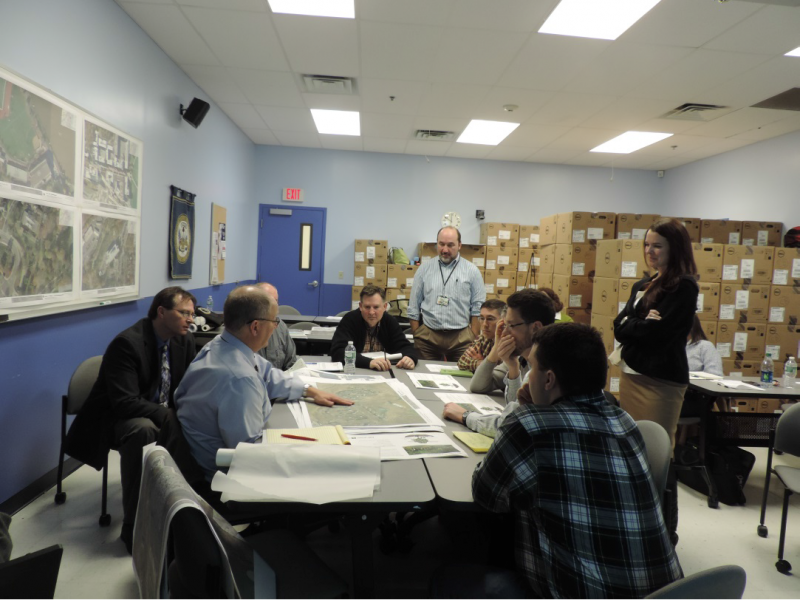 The LA Group collaborates on Stormwater Management Plan development
West Point, New York … Working with HDR, Inc. at the US Military Academy at West Point, The LA Group is part of a team developing a 20-year Stormwater Management Plan (SWMP) for the campus.  Historic buildings and grounds, as well at the rocky coastline of the Hudson River, are presenting interesting design challenges for the team as they utilize Low Impact Development (LID) Technologies based on a landscaped approach.
Concept design plans were developed for sites that were vetted during a design charrette with West Point personnel to demonstrate the feasibility and benefits of green infrastructure technologies. One of these plans, ranked highest based on specific criteria, will be brought to full design for short-term construction. This project will serve as a pilot in the development of a process for SWMPs that can be replicated at other federally owned or operated facilities.