Gavin Park Splash Park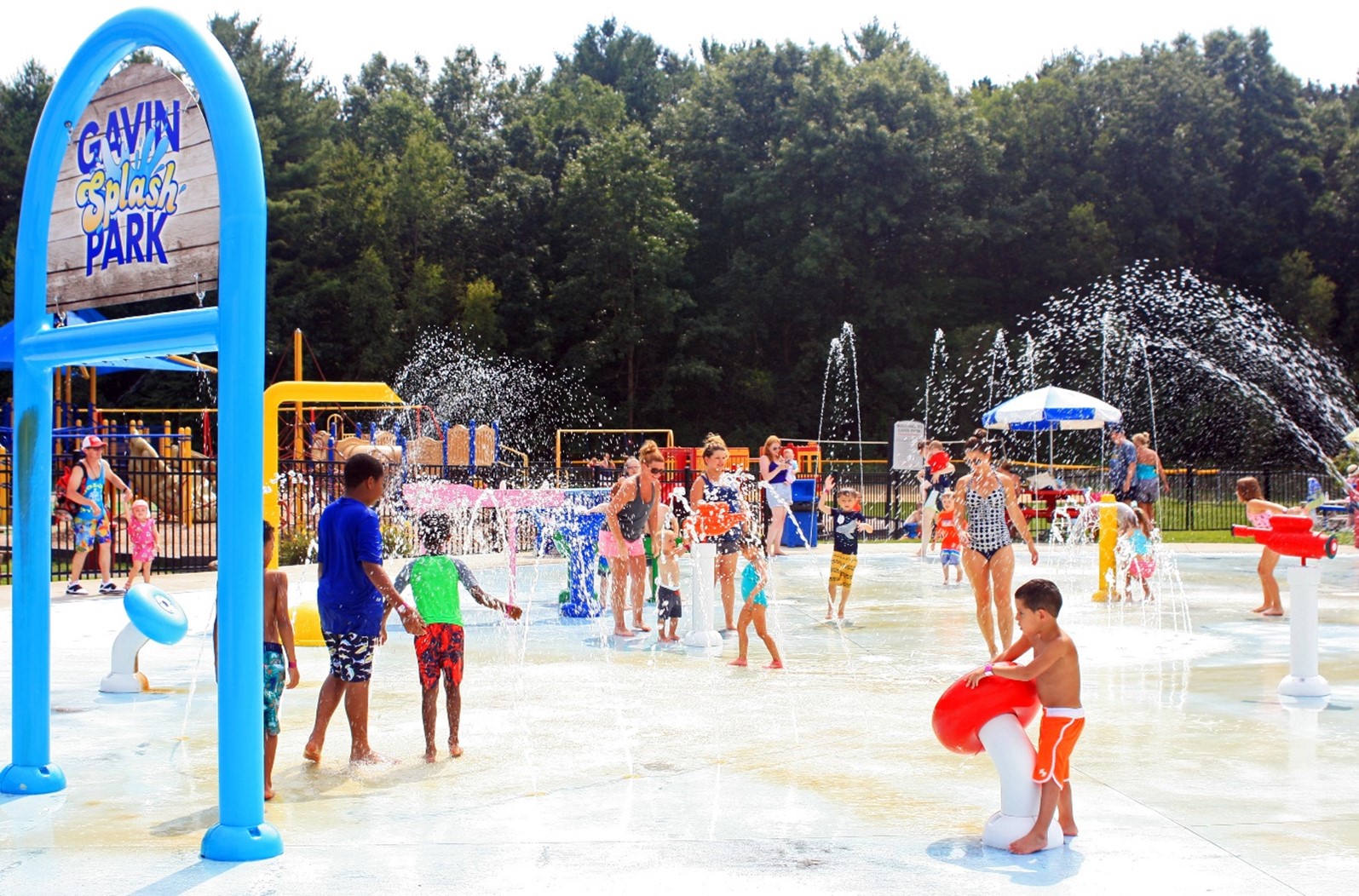 Client

Town of Wilton

Location

Wilton, NY

Service

Market
Project Overview
The LA Group continued a long relationship with the Town of Wilton in developing a master plan designed to enhance recreational opportunities at an existing town park. Gavin Park is comprised of 30 acres of town-owned land and an adjacent 17 acres owned by the Saratoga Springs City School District and leased by the Town. The scope of services assessed existing and proposed facilities at the park. This planning effort led to The LA Group designing several master plan implementation projects over the years. The most recent being the Gavin Splash Park.
The splash park concept took years to gain momentum and financing. The process included researching vendors that participated in and were pre-approved through, co-operative purchasing programs. The co-operative purchase approach assisted the Town with timing and fixing prices for the improvements. Town leaders and staff participated in researching, budgeting, and confirming this procurement process.
To control costs, the Recreation Department wisely reached out and received support from the Town Highway Department. Their skills and equipment were beneficial in planning and implementing the tasks of removing some existing improvements in the project area, relocating some storm piping and structures, rough grading, and performing the rough layout and earthwork/grading needed to prepare the splash park footprint.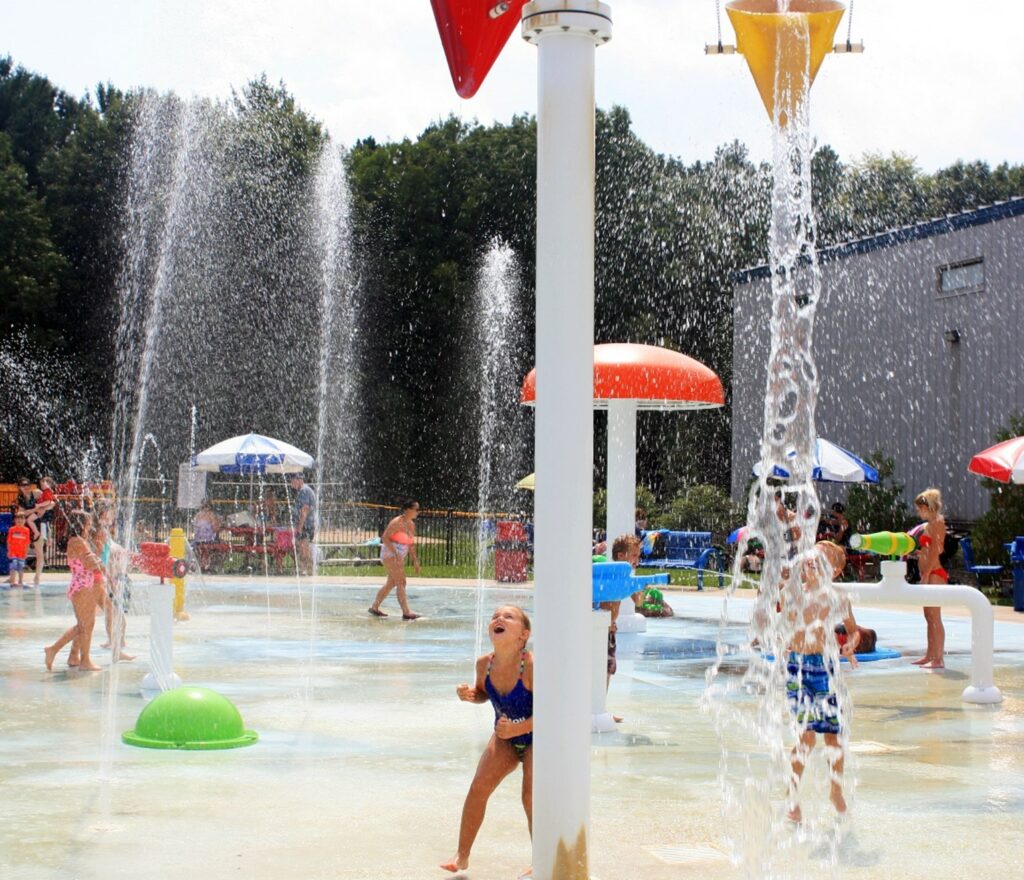 Project Highlights
Comprehensive master plan for phased park improvements.
Programmatically integrating the splash park into the town's summer camp program.
Reviewing an admission fee structure for use of the splash park by residents and non-residents.
Splash park covers 7,000 SF with 30 spray features within the 4,500 SF wet area.
Construction cost was approximately $600,000, taking 5 months to build.

Challenges/Benefits
Designing the location and visibility of the splash park so that users could find it upon arriving at Gavin Park.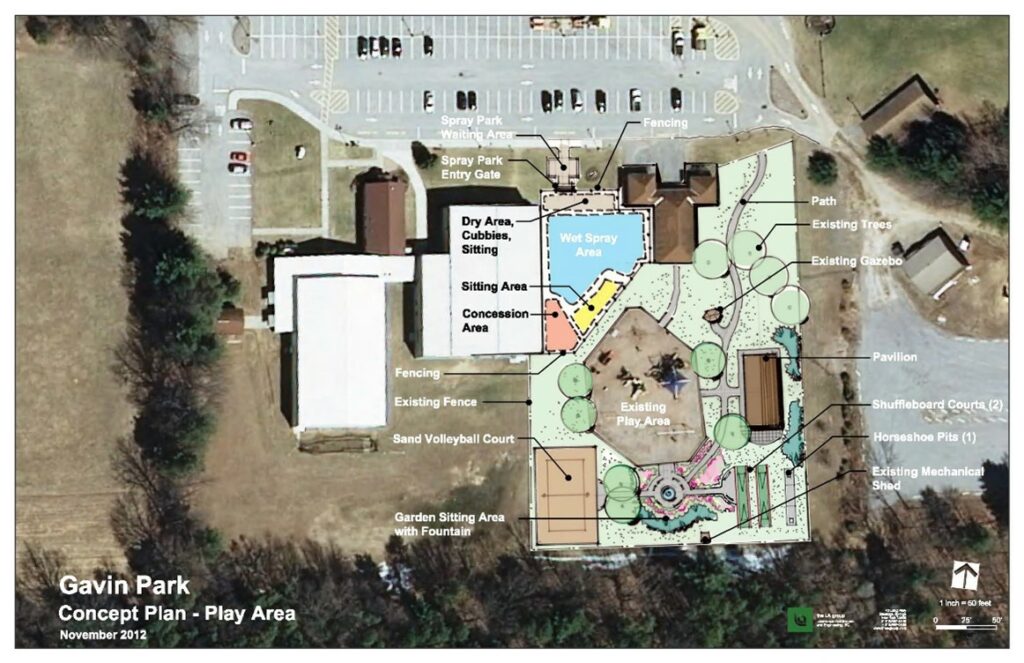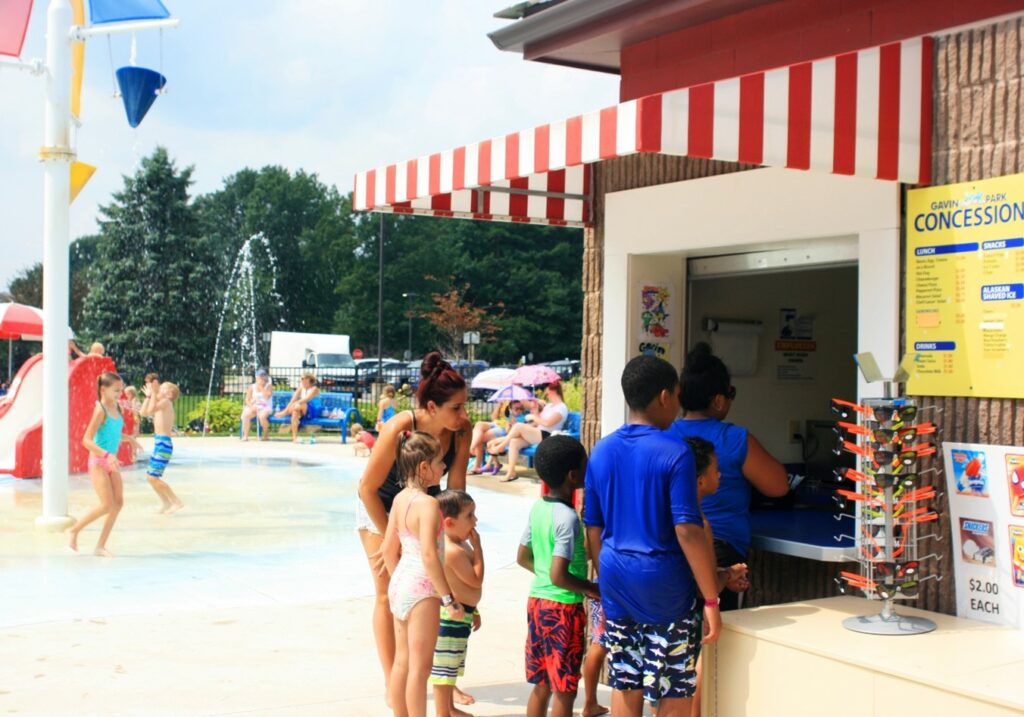 Challenges/Benefits
Planning for blending the peripheral needs such as concessions area, storage cubbies, rinsing shower, shade for spectators/parents, and perimeter fencing for safety and control of admissions.