Landscape Designer
The LA Group Landscape Architecture and Engineering is seeking qualified candidates to fill a full- time position of Landscape Designer in our Saratoga Springs or our Ithaca Office. Candidates should be entry level to 5 years of professional experience to join our group. This position will support all key areas of our firm's landscape architecture services for various public, institutional, municipal and private development projects including site design and stormwater management. Candidates should be well organized and self-motivated to work effectively, both independently and in a team-based environment. Design and graphic skills are required.
The LA Group, recently recognized as a "Best Places to Work" is an award-winning, team-oriented multi-disciplinary design firm with a national practice in federal work, state and municipal clients, athletic and educational facilities, parks and recreation, and private development. The firm's home office is located in the City of Saratoga Springs.
Education/Experience
A Bachelor's or a Master's degree in Landscape Architecture, or related field.
Job Duties and Requirements
Ability to Work in a studio environment.
Strong communication and technical skills.
Knowledge of AutoCAD, Civil 3d (2016 or later).
Working knowledge of such software applications as SketchUp Photoshop, 3D max, Adobe Illustrator and Microsoft suite is desired.
Proof of US citizenship or permanent resident status.
Compensation
Salary commensurate with experience. This is an excellent opportunity for a motivated landscape architect or designer interested in an increased level of responsibility and high growth potential.
The LA Group is an EOE/M/F/D/V.
The firm offers a competitive salary, pleasant work environment, along with a 401k and profit- sharing plan, health, dental, life and long-term disability, and many other benefits that are not offered by other employers.
Please submit a letter of interest, resume, and portfolio to:
The LA Group Landscape Architecture and Engineering, P.C.
40 Long Alley
Saratoga Springs, NY 12866
Or via email to msterling@thelagroup.com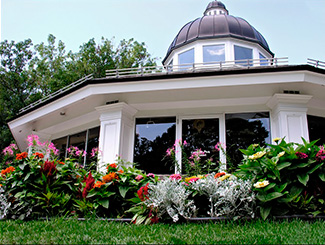 Congress Park, Saratoga Springs, NY
"Partnering with The LA Group is like both sides of the brain functioning together. It's a beautiful thing."
– Dennis Kennelly, Vice President, T.Y. Lin International
"When it comes to The LA Group, I can always count on a trustworthy, straight story. There are no excuses here. Their ethics are admirable."
– Bob Joy, Founding Principal, JMZ Architects and Planners, P.C.
[/vc_column_text]