Landscape Architect
The LA Group Landscape Architecture and Engineering is seeking qualified candidates to fill full-time landscape architecture positions in our Saratoga Springs and Ithaca offices. These positions will support the firm's landscape architecture services within its various market areas. Candidates should be well organized and self-motivated to work effectively, both independently and in a team-based environment.
The LA Group, recognized as a "Best Places to Work" and "Top Workplaces" is an award-winning, team-oriented multi-disciplinary design firm with a strong national presence. Join our team and work for some of the best clients in the country. The LA Group is looking for landscape architects passionate about the environment and creating sustainable places to live, work, and play. The firm's home office is located in the City of Saratoga Springs, NY.
Education/Experience
A Bachelor's or a Master's degree in Landscape Architecture, or related field.
Experience Requirements
3-5 years of professional experience.
Ability to work in a studio environment.
Ability to coordinate with a multi-disciplinary design team, including day to day communication.
Strong design, graphics, communication, and technical skills.
Strong working knowledge of AutoCAD (2018 or later), SketchUp, Photoshop and Microsoft Suite.
Working knowledge of software applications such as Civil 3D, 3dMax, and Adobe Illustrator desired.
Experience with landscape architecture projects from concept design through construction.
Experience with stormwater modeling and preparation of Stormwater Pollution Prevention Plans (SWPPPs) desired.
Proof of US citizenship or permanent resident status.
Compensation
Salary commensurate with experience. This is an excellent opportunity for a motivated landscape architect or designer interested in an increased level of responsibility and high growth potential.
The LA Group is an EOE/M/F/D/V.
The firm offers a competitive salary, pleasant work environment, along with a 401k and profit- sharing plan, health, dental, life and long-term disability, and many other benefits that are not offered by other employers.
Please submit a letter of interest, resume, and portfolio to:
The LA Group Landscape Architecture and Engineering, P.C.
40 Long Alley
Saratoga Springs, NY 12866
Or via email to msterling@thelagroup.com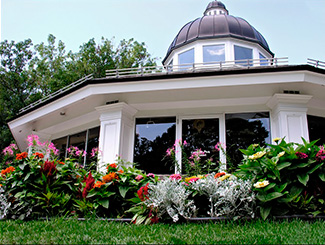 Congress Park, Saratoga Springs, NY