Olympic Facilities to Get Needed Upgrades, Athletes and Public to Benefit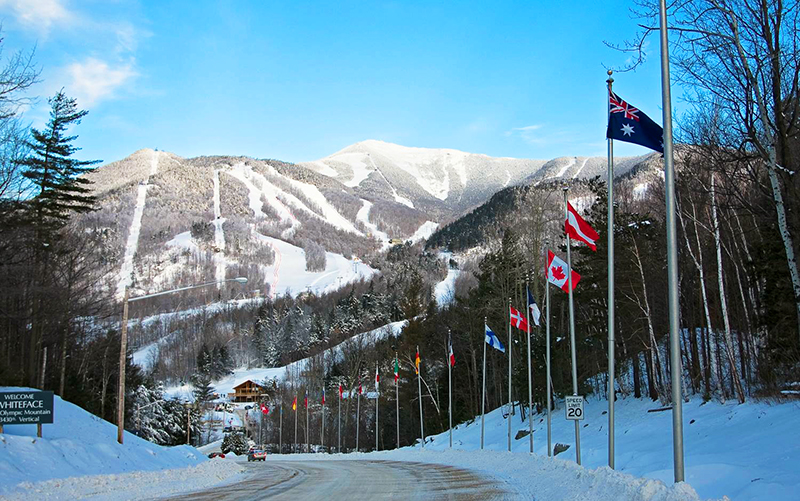 Is 40 too young for a face lift? Not if you have spent those 40 years outdoors in Adirondack Mountain winters. New York State's recently approved budget for the next fiscal year includes an allocation of over 60 million dollars to upgrade the Olympic facilities that put the Lake Placid region on the international stage in 1980. The upgrades will improve the attractiveness of the venues operated by the New York State Olympic Regional Development Authority (ORDA) to the recreating public, training US Olympic hopefuls, and international competitors alike. The LA Group is proud to be a part of the future planning and rejuvenation of these iconic destinations.
The LA Group has enjoyed a working relationship with ORDA for nearly 40 years. The firm's work at the Olympic Venues began prior to the 1980 Winter Olympics in Lake Placid with the planning, design and permitting of primary and ancillary facilities that would host and support Olympic events and other supporting functions. Since this time, The LA Group has continued to support ORDA providing Landscape Architectural, Civil Engineering and Environmental Permitting services at their venues.
Currently, The LA Group is the lead consultant for Master Planning, Design and Permitting at the Olympic Sports Complex at Mt. Van Hoevenberg, the Olympic Ski Jumping Complex, Whiteface Mountain and Gore Mountain. This work is part of Unit Management Plan updates for each venue, which is essentially a detailed inventory of existing facilities, a 5-year master plan for improvements and a detailed assessment of potential environmental impacts and mitigation measures.
The International University Sports Federation announced on March 6th, 2018, that the 2023 Winter World University Games will be held in Lake Placid, NY.
Improvements currently underway include the following:
Whiteface Mountain:
new beginner ski trails and lifts
new intermediate ski trails and lifts
plans for increasing snowmaking capacity
additional parking
improved vehicular and pedestrian circulation
Gore Mountain:
new beginner ski trails and lifts
new intermediate ski trails and lifts
increased snowmaking capacity
dedicated shuttle bus circulation
new alpine coaster
high ropes course
summer tubing hill (at North Creek Ski Bowl)
Ski Jumping Complex:
new 70 meter ski jump
replacement of the 20 meter and 50 meter ski jumps
installation of state-of-the-art "freeze rail" systems in the 90 and 120 meter ski jumps
regrading ski jump landing hills to meet new International Ski Federation (FIS) standards
expanded biathlon training
new summer and winter tubing hill
new chairlift and maintenance development
site-wide lighting improvements
improved stormwater management facilities
Mount Van Hoevenberg:
new 5km of FIS homologated ski trails with snowmaking and lighting
new biathlon stadium area
new sliding sports start training building
new base area welcome lodge
combined bobsled and luge track support building
access and utility improvements
new alpine coaster ride following the route of the historical 1932/1980 bobsled track
overall parking
vehicular circulation and pedestrian circulation
utilities improvements