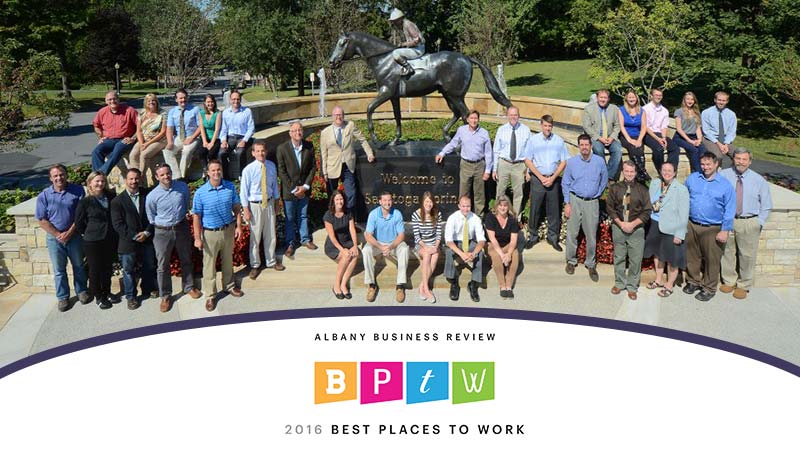 We Believe: People are at the center of our success.
The LA Group is honored to be named a winner of the Albany Business Review's Best Places to Work award for 2016. After reviewing more than 100 submissions and the answers of an independent employee survey, the Business Review selected The LA Group as a Best Place to Work for its efforts to build and maintain an engaging and meaningful workplace experience.
Initiated by firm staff, this award marks many ongoing efforts from leadership and colleagues alike to promote a culture that supports professional growth, collaboration, knowledge, and technical expertise. From professional licenses and continuing education, to opportunities to expand company marketing and industry thought leadership – The LA Group grows when its team grows and the team truly believes that people are at the center of our success.
You can read the Business Review's announcement here and learn more about the celebratory luncheon where we've sponsored a table here.
One of the firm's core beliefs is that sometimes…you have to take fun seriously. To celebrate being names a Best Place to Work, here are some images of life behind the scenes at The LA Group.