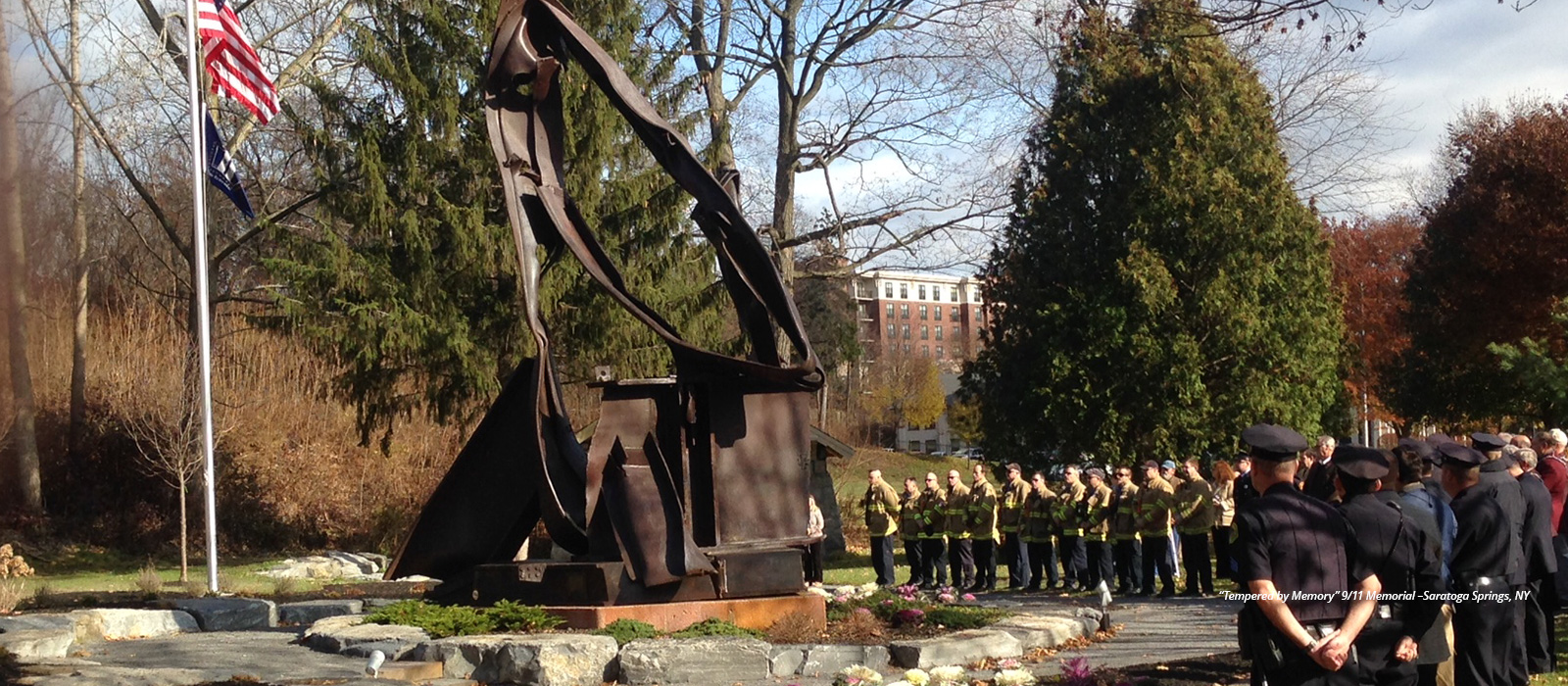 The 2013 Year of Public Service was established by the American Society of Landscape Architects' (ASLA) Public Awareness Campaign to highlight the wide-reaching public service activities readily performed by landscape architects and to advocate for a higher commitment by all to community service projects.
Projects are only able to be submitted if an ASLA member or firm provides landscape architecture services at no cost. The LA Group was honored to hear that three of its projects were featured in the New York State category.
1. Wiawaka Holiday House Master Plan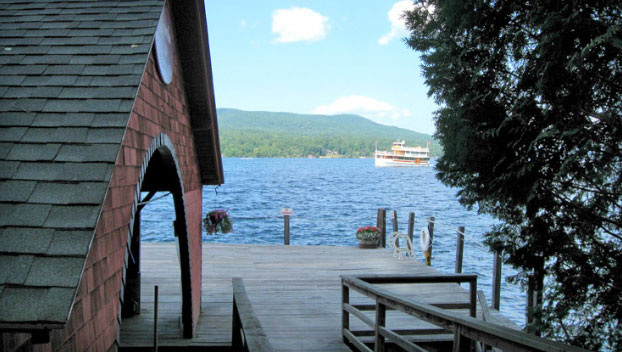 Created in 1903, Wiawaka is the oldest and longest continuously operated retreat for women in America. Boasting visits from extraordinary women, including artists like Georgia O'Keeffe, this place has remained an affordable opportunity for working women to vacation on the shores of Lake George and the vistas of the Adirondack Mountains.
Starting in 2012, The LA Group prepared a site facilities master plan and designers Mike Ingersoll and Lisa Tonneson-McCorkell worked closely with Wiawaka to help achieve the goals of sustaining this historical place. 2013 and continuing efforts include the preparation of a Historic American Landscape Survey for the site.
2. Wesley Community Garden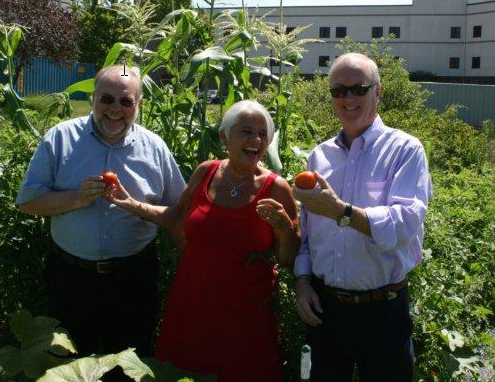 The LA Group provided site planning and landscape design services for a community garden at a local senior living and medical center.
A visitor to the garden shared the following:
"Having a plot in the garden has meant the world to my dad. Moving into a care facility can be a depressing time but the garden gives him a responsibility, a reason to stay strong and keep going, to look forward and, if nothing else, to get outside. He comes out with his walker, tends his plants, sits at the picnic table and soaks in the sun. It's been a place for family and friends to gather and a place for my father to teach his 5-year-old grandchild how to get the best tasting cabbage. This garden has made a tremendous difference for my dad and those of us around him."
3. 9/11 Sculpture Garden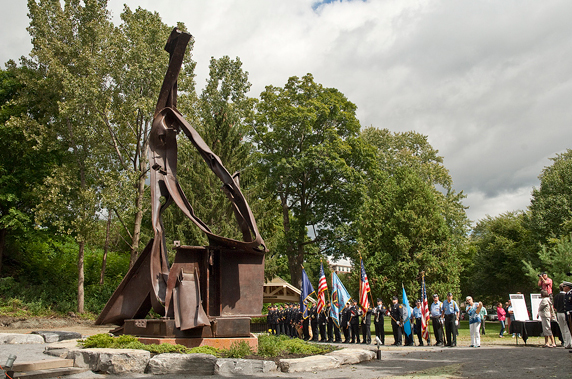 "Tempered in Memory."
The LA Group worked with a local architect, Tom Frost, to design a plan for High Rock Park in Saratoga Springs, NY, that integrates the naturalistic setting with a memorial sculpture. The sculpture, named "Tempered in Memory," transforms steel artifacts from the World Trade Center towers and stands in the park as a monument to 9/11.
Bold features, delicate plant selections and winding paths connect to other features in the park. Together, all of the design elements encourage visitors to meander, explore and spend time reflecting, remembering and honoring.