Sports and Recreation Design
Leaders in the field.
We have made our mark in the industry creating sports and recreation environments for educational, entertainment, athletic, and hospitality venues. Our process engages the voices that matter and builds buy-in, consensus, and enthusiasm. Whether it's a campus-wide athletic plan or complex, historic resort or municipal park, The LA Group designs spaces that inspire success.
Sports and recreation design projects take special expertise – being able to predict trends, envision the impact of design, and understand the psychological nature of recreation, retreat, and athletic competition. Our impressive portfolios and satisfied clients can attest that we can do it all while still designing creative and beautiful spaces that inspire long-lasting memories and impressions.
We also believe that each project requires a big-picture mindset; and this means bringing specialized team skills to the table, from master planning, landscape architecture and civil engineering to low-impact design and our specialized talent for navigating necessary permits and approvals.
Above all, we are focused on helping our clients define goals and give shape to the bigger picture to ensure we're providing an artfully designed, functional, and cost-effective environment that makes an impact.
Specialized experience in:
Collegiate and K-12 athletic complex design
Municipal recreation, including parks and boat launches
Sports courts and fields

Synthetic turf or natural grass for football, soccer, lacrosse, field hockey, softball, and baseball
Track and field complexes
Outdoor tennis and basketball courts or complexes
Bleacher seating, press boxes, field lighting, and concessions

Resort planning and design for both new properties and the revitalization of landmark historic properties
Luxury and boutique hotel properties
Ski resort planning and design, including trail systems, public spaces, and residential development
Theme and amusement parks and museums
Golf course planning, design, and restoration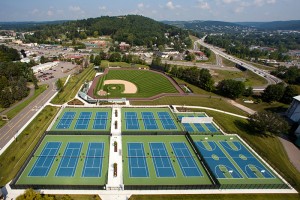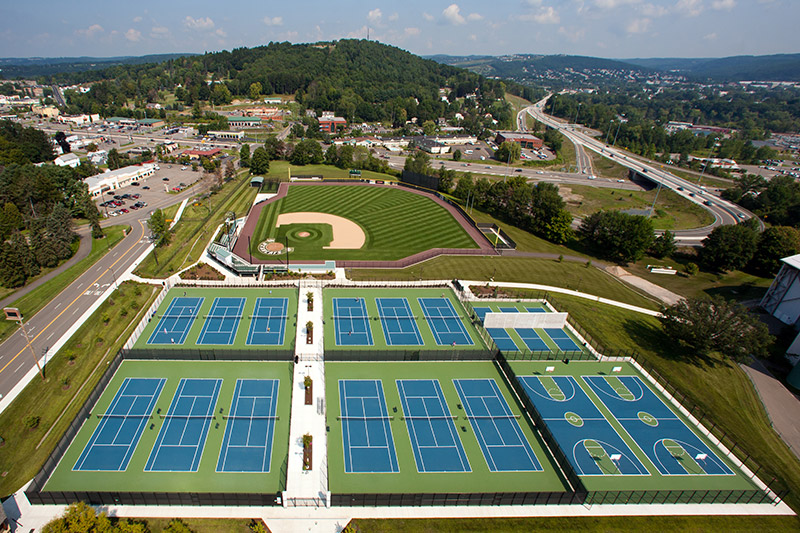 Binghamton University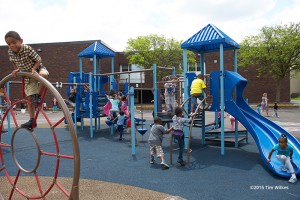 Niagara Falls City School District
Recent Posts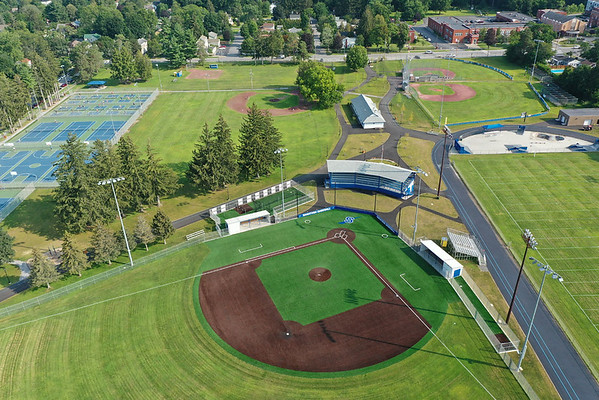 A Perfect Project for Our Times While the planning efforts and design work occurred pre-pandemic in 2017, the components of the Saratoga Great Outdoors project were in place just in time to support community and school needs during the COVID-19 pandemic. The Saratoga Great Outdoors Project covered eleven project sites…
Olympic Facilities to Get Needed Upgrades, Athletes and Public to Benefit Is 40 too young for a face lift? Not if you have spent those 40 years outdoors in Adirondack Mountain winters. New York State's recently approved budget for the next fiscal year includes an allocation of over 60 million…

Firm expands with new office in Ithaca, New York Saratoga Springs, N.Y., February 3, 2016 – The LA Group, Landscape Architecture and Engineering, P.C. announces the acquisition of HMH Site & Sports Design. The expansion brings a new office in Ithaca, New York, six new staff members, and an increased…
The memory of Friday night lights.
"I have complete trust in this team. They always represent the best interests of our district and have an honest, fair-minded approach."
– Jim Montesano, Superintendent, Nyack Public Schools
"As the Senator who represents a majority of the Adirondack Park, I have found this report to be extremely valuable to me as I work to ensure the future of the people who reside and make a living within the confines of the Park."
– Elizabeth Little, New York State Senator
"It has been the most rewarding professional experience to work with this firm. Thank you for all your creativity and astute attention to application – you make my job easier. I am your most loyal and thankful client."
– Sonny Bonacio, President, Bonacio Construction