Cemetery Design and Planning
Visitor experiences and economic vitality. History, culture, and architectural context. The LA Group's holistic approach to cemetery design has fostered a reputation for excellence.
Decades of study. Daily practice. Our design team deeply understands the human experience and the emotional role cemeteries have within them. Pairing necessary sensitivity with practical problem-solving and design, we've earned long-standing relationships with the Department of Veterans Affairs, private cemetery organizations, and industry collaborators in New York State and across the country.
Whether it's designing a new facility or developing a master plan to preserve and expand a historic one, our name precedes us, and our work leaves a lasting impression.
Cemetery Design Services
With a comprehensive slate of services under a single roof, The LA Group minimizes impact, maximizes value, and ensures every project begins and ends on solid ground. For private, municipal, state, and federal facilities, the firm's cemetery design services include:
Feasibility studies
Program development
Site analysis
Preparation of construction documents
Budgeting and cost analysis
Project administration
Site planning

Master planning
Building siting
Facility design
Grading and drainage design
Landscape design/restoration
Road layout and design
Hardscapes
Plantings
Site furnishings
Wayfinding systems
Outdoor lighting plans
Green infrastructure design
Decades of experience. Hundreds of cemetery design projects.
With an in-house studio of licensed architects, professional engineers, and accredited designers dedicated to cemetery clients, The LA Group has proven expertise in planning and designing the following cemetery facilities and features:
Casket and cremation burial sites
Meditative and memorial gardens
Columbaria
Lawn crypts and cremation gardens
Green or natural burial sites
Entrance features, walls and memorials
Cemetery infrastructure
Explore The LA Group's cemetery portfolio
Federal and State Cemetery Design
The LA Group is an award-winning, preeminent national and state cemetery design firm. Consistently noted for quality, detailed execution, a team approach, and ability to work around deadlines, the firm has led or collaborated on hundreds of national and state veterans' cemetery projects across the country.
Learn more about The LA Group's VA and federal agency experience
Community, Private, and Historic Cemeteries
Pairing a hands-on approach with proven experience in economic development, landscape architecture, and community planning, The LA Group serves as a trusted partner for municipalities and organizations looking to revitalize or expand community and historic cemeteries with strategic long-range planning and a focus on addressing critical needs, such as infrastructure.
How do you help a historic cemetery renew economic vitality? Read our 11 strategic steps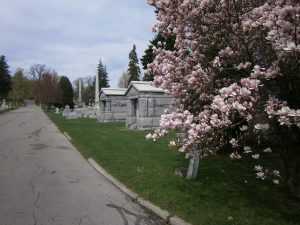 Mount Hope Cemetery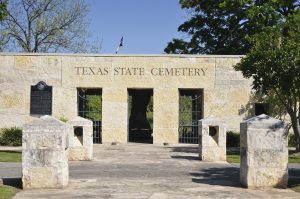 Texas State Cemetery Master Plan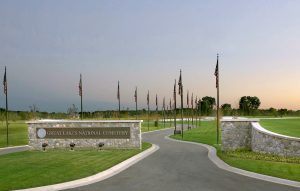 Great Lakes National Cemetery
Recent Posts
"This team adhered to an aggressive schedule and their strong relationship with the National Cemetery Administration speaks volumes about their competence. I can easily state everyone has been very pleased and The LA Group was unanimously selected for our next project."
– David Worley, Kentucky Department of Veterans Affairs.
"The community has called our new cemetery entrance a "work of art" and our board agrees. The entire process, from first meeting through completion was seamless. When issues arose, the firm had the knowhow and expertise to resolve them. The difference the firm made in our cemetery is amazing."
– Bill Curtiss, President, Ballston Spa Cemetery Association