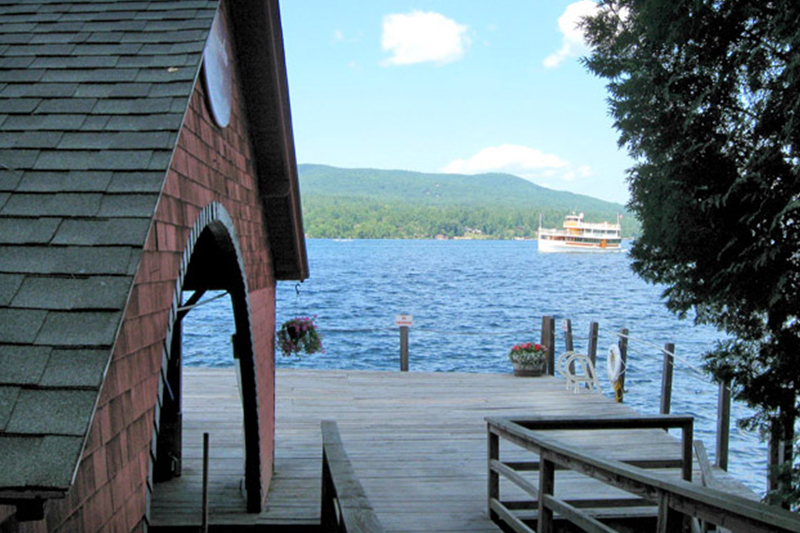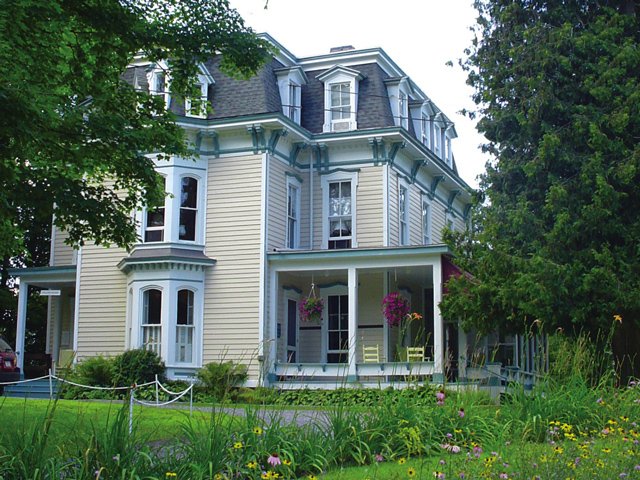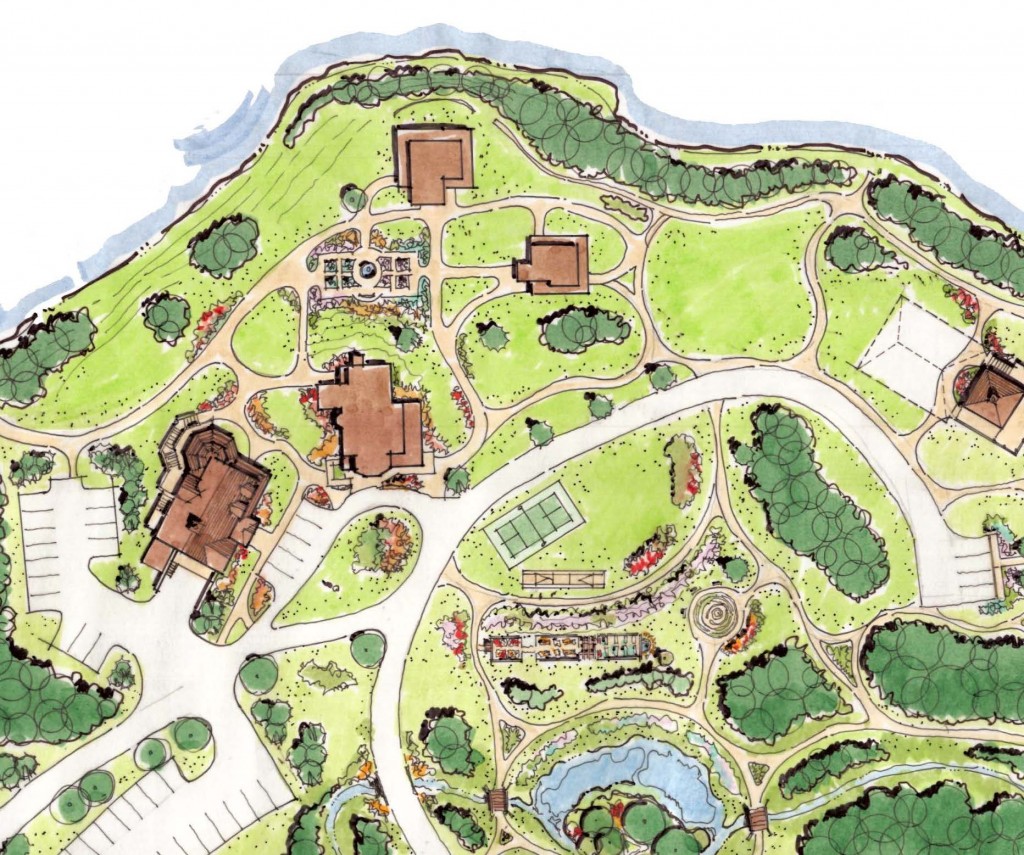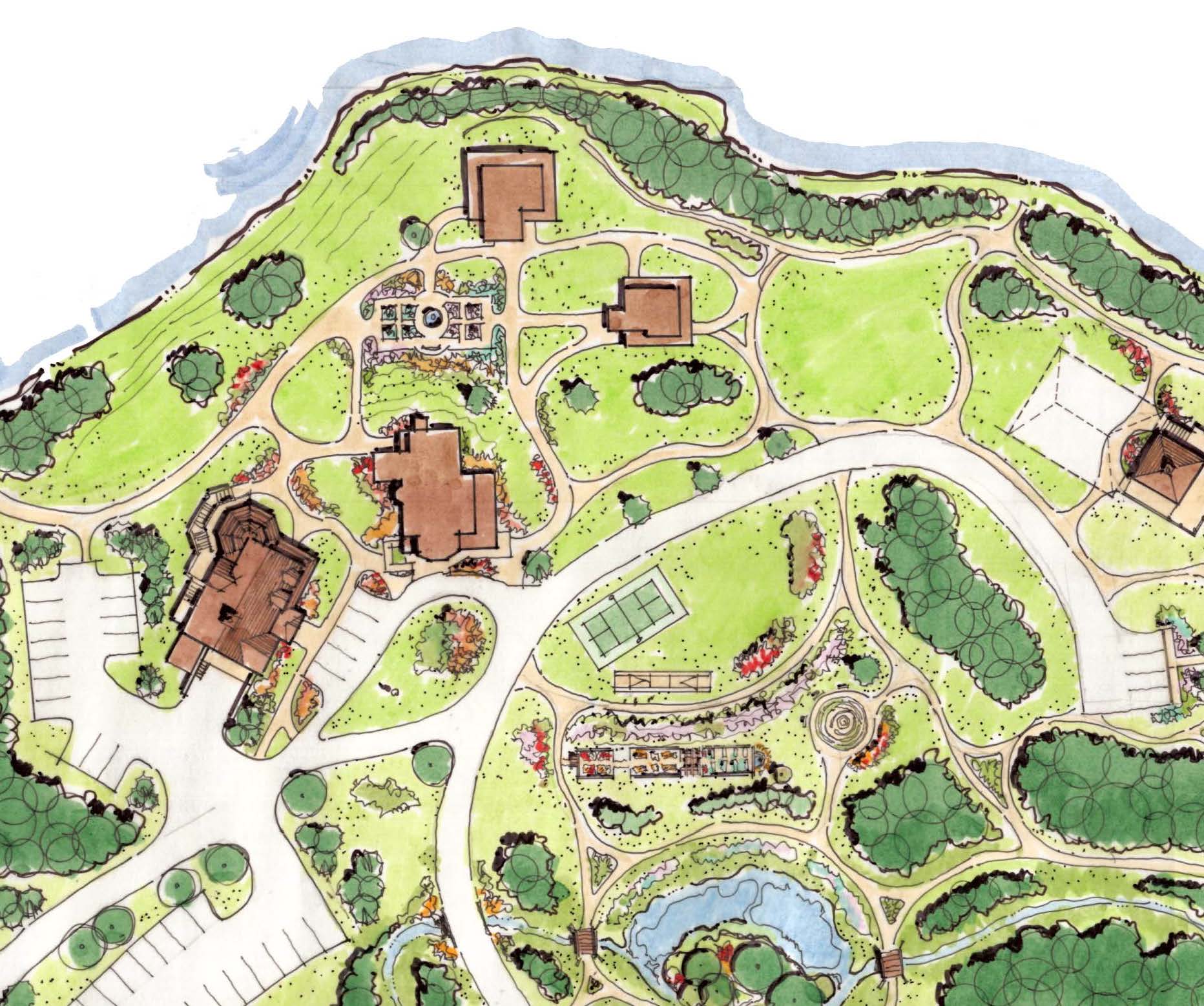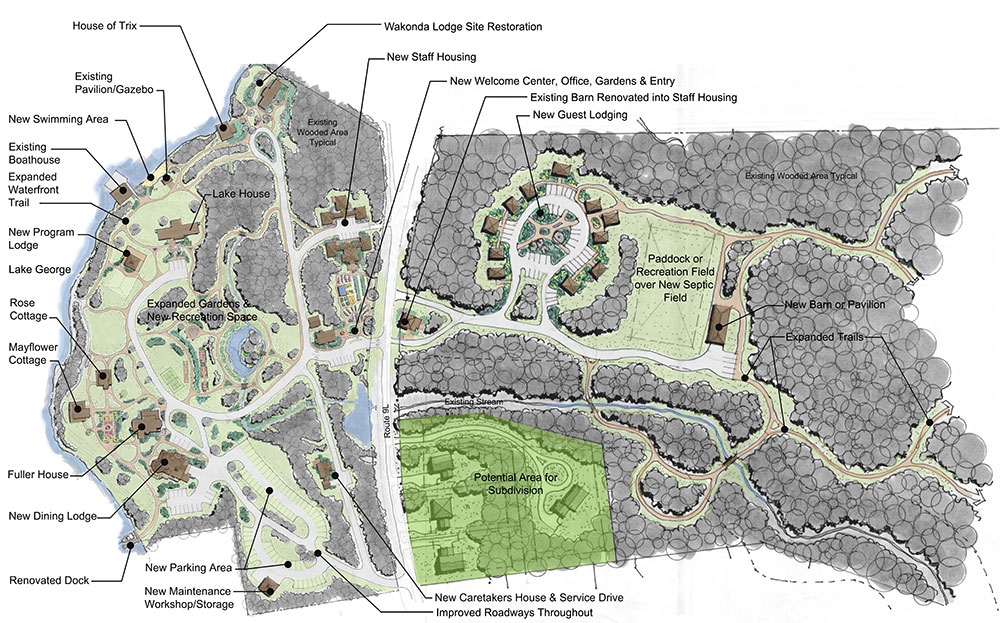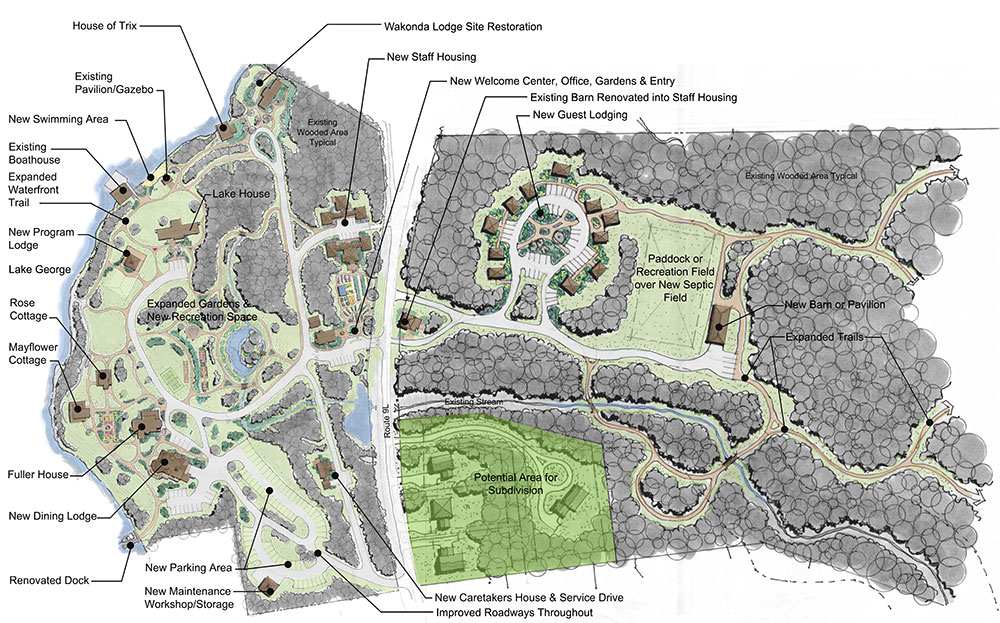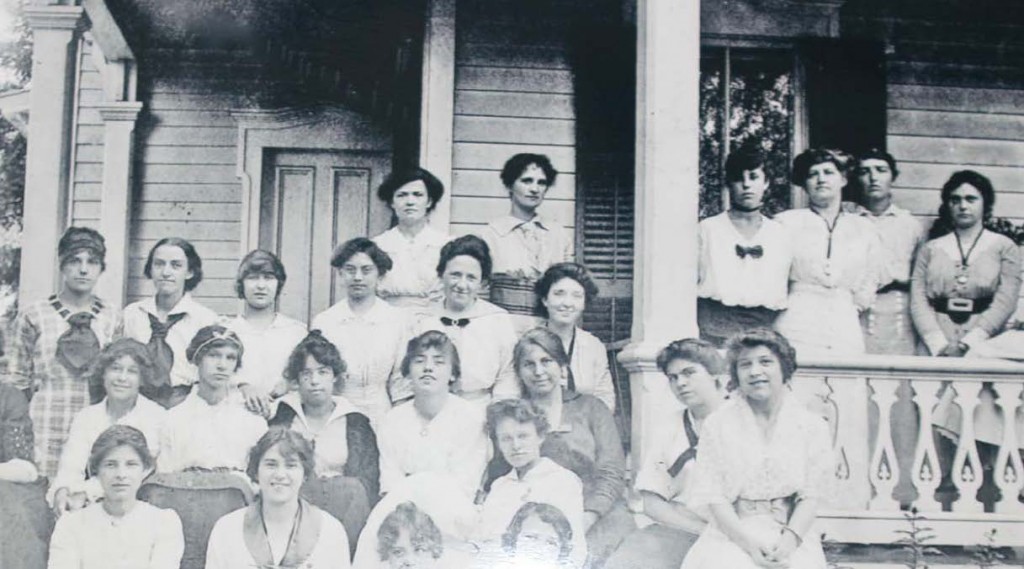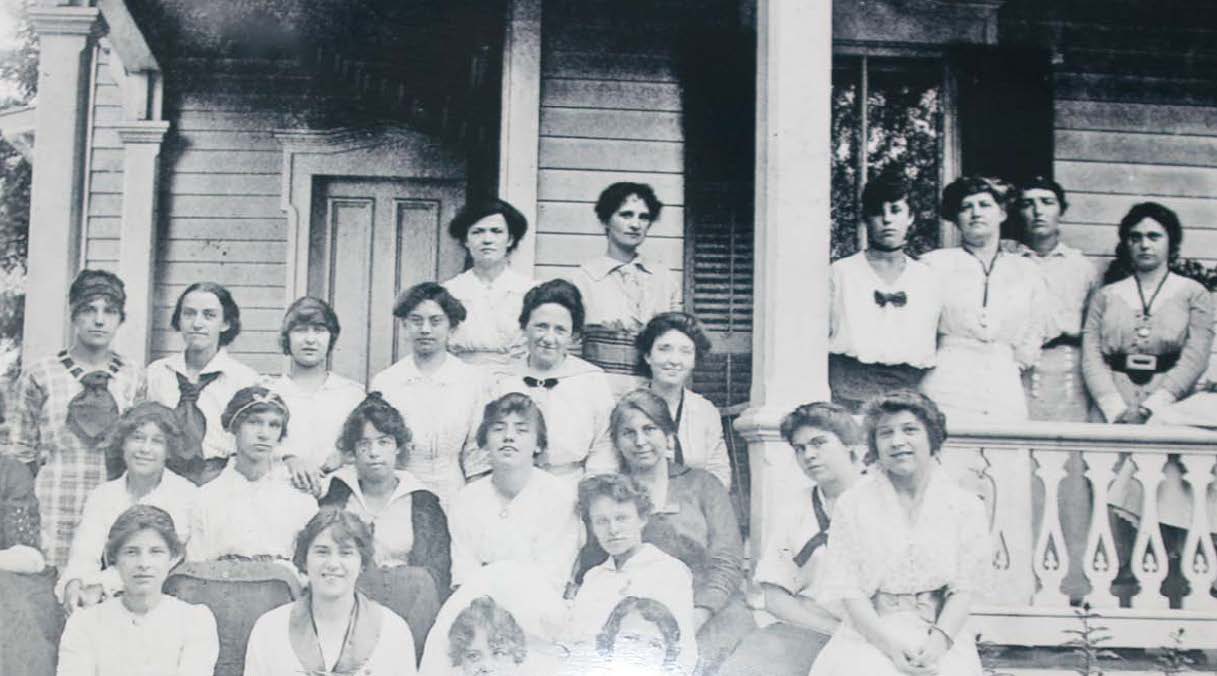 Inspiring, Enriching, and Celebrating the Growth of Women
Wiawaka Holiday House is the oldest and continuously operating retreat for women in America. Located on the eastern shore of Lake George, the retreat was founded by Mary Fuller along with assistance from Katrina Trask as a place working women from surrounding cities could find respite and relaxation.
The LA Group is working with Wiawaka to assist in site assessment, program development, and master planning to address current needs and strengthen the facility for the future.
A Campus Master Plan Report was produced and will function as the guideline for future expansion and renovation at this historic site. This report summarizes site history, programming needs, master plan design components, rational for design recommendations, phasing scenarios and cost estimate data.
The LA Group worked extensively with Wiawaka's Board of Directors through design workshops, programming charettes, and presentations. The LA Group is providing all services pro bono as part of the firm's commitment to the 1+ Program (theoneplus.org).