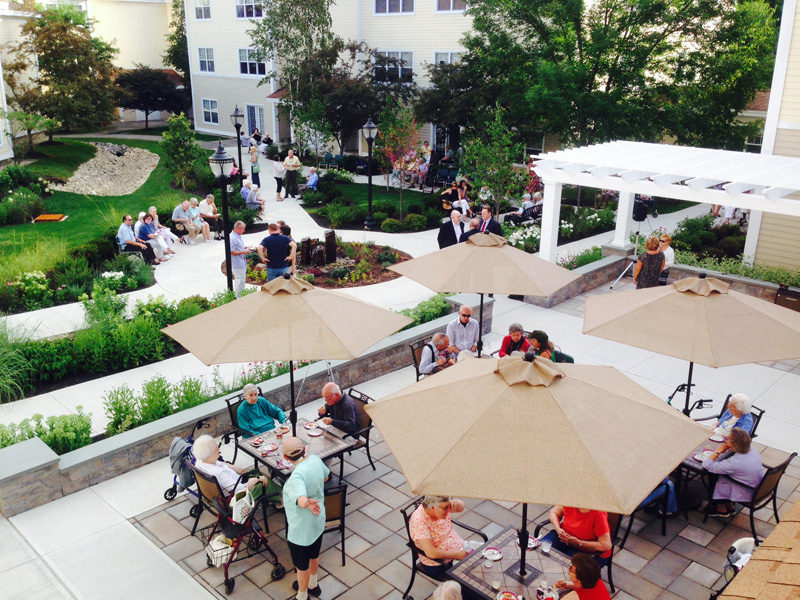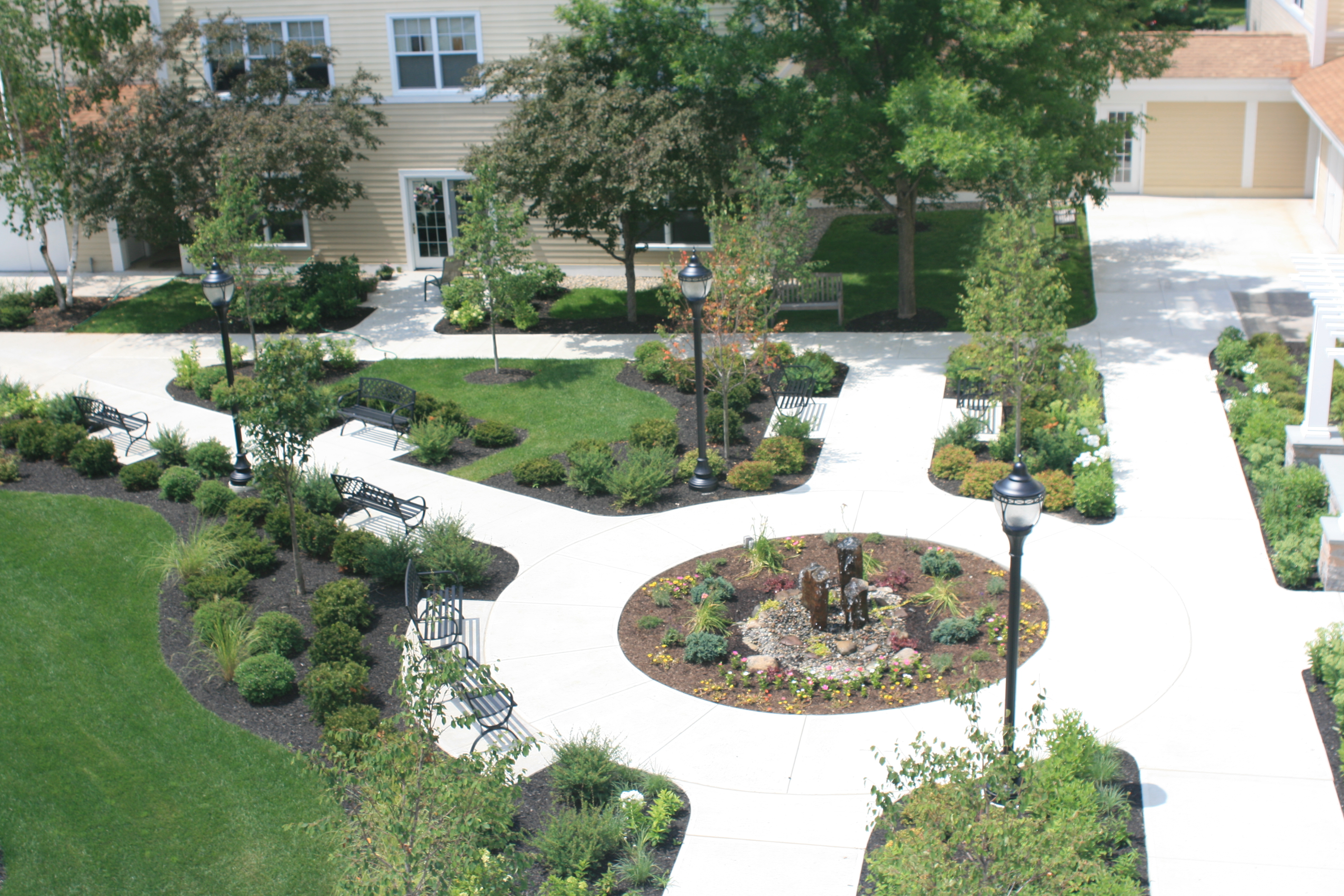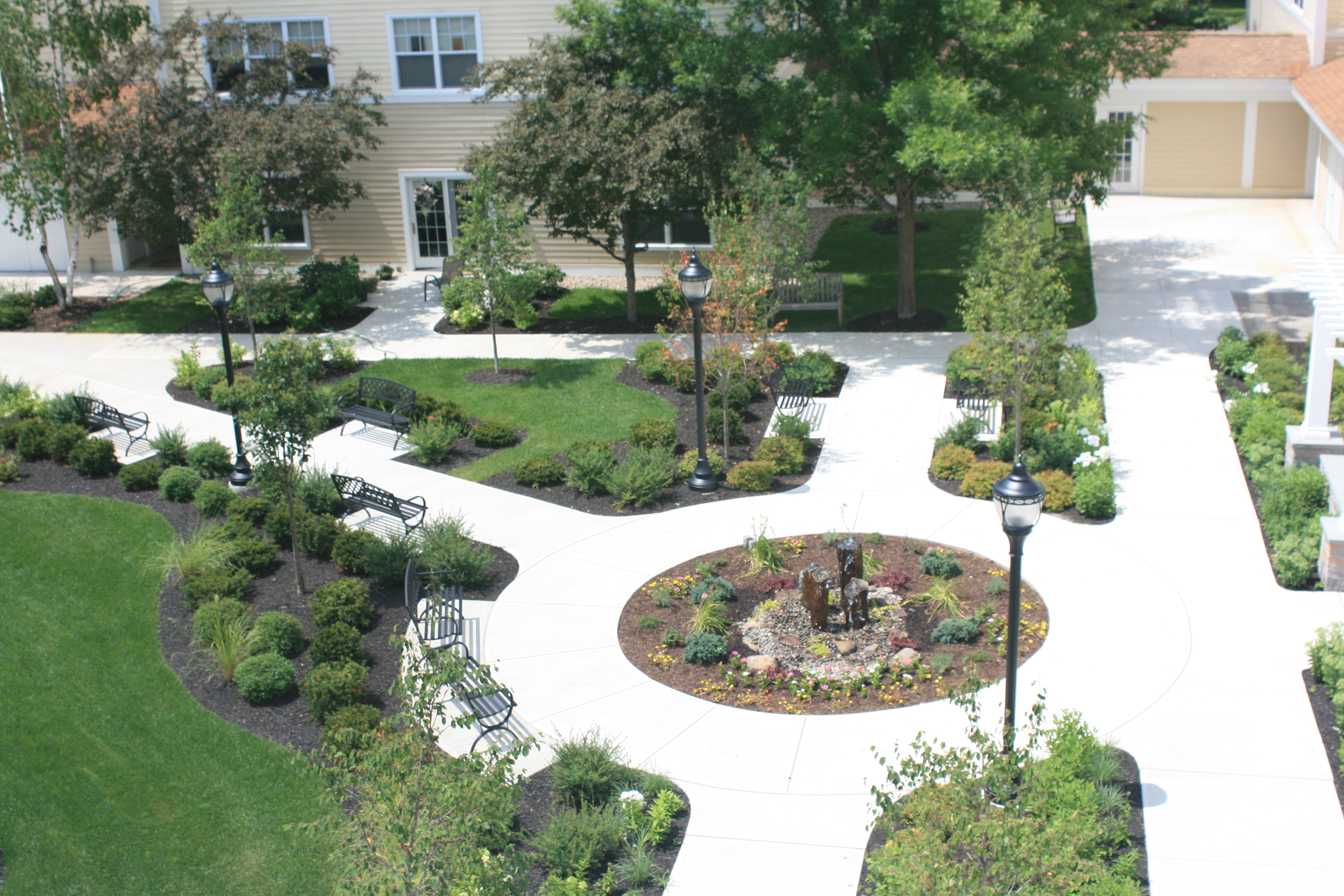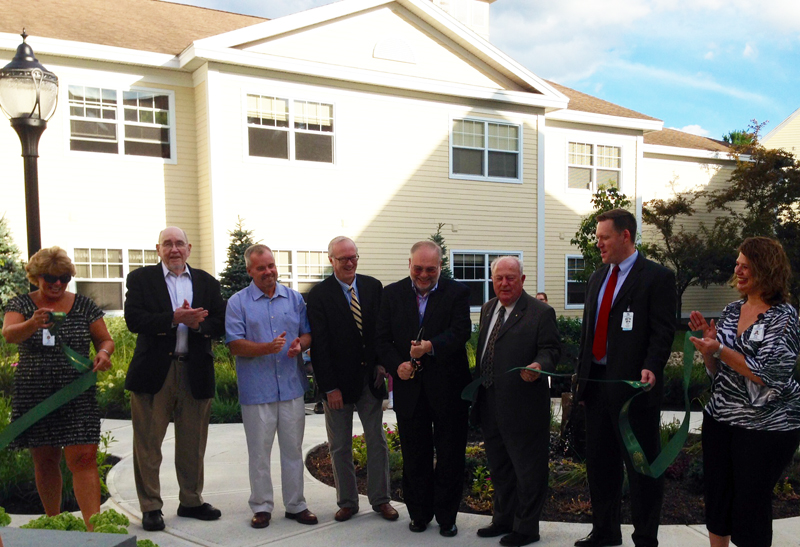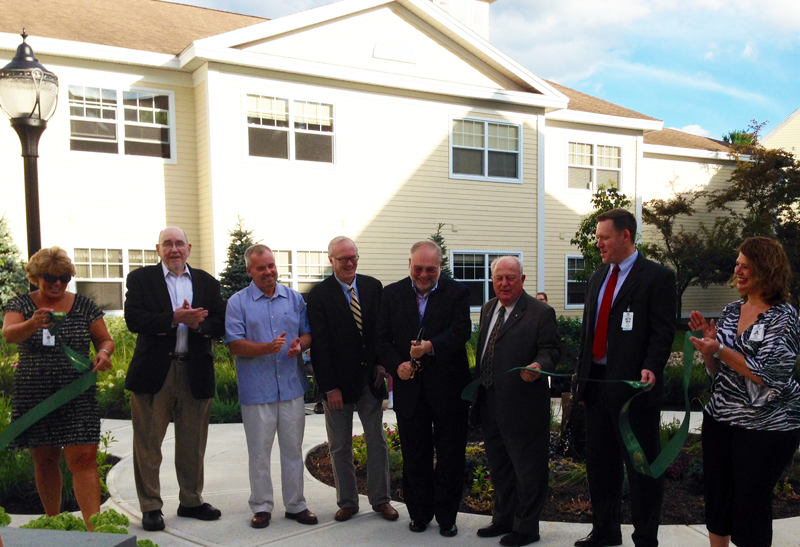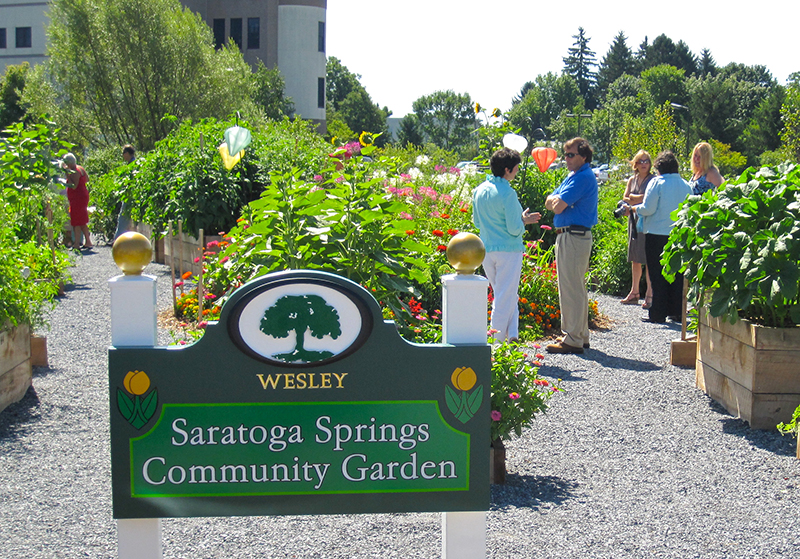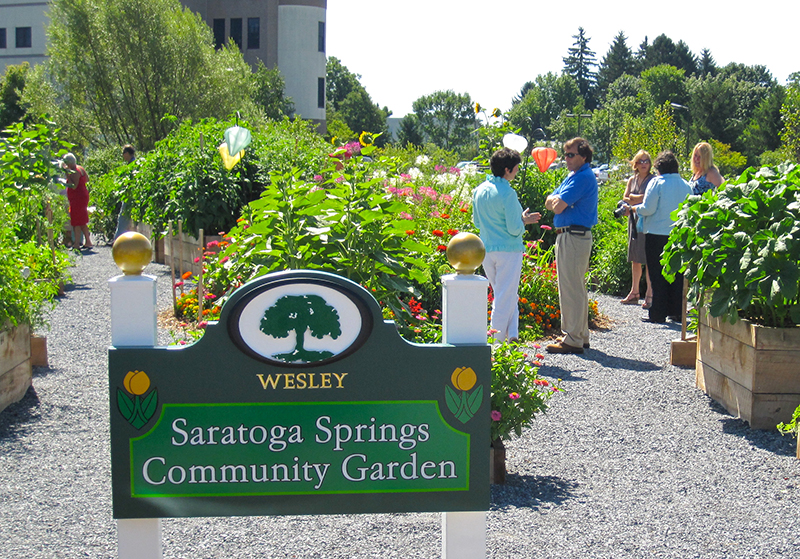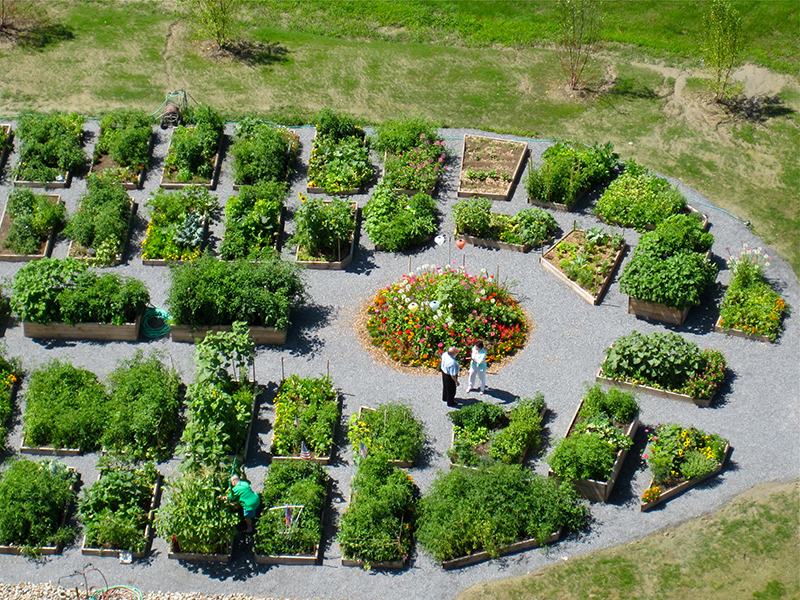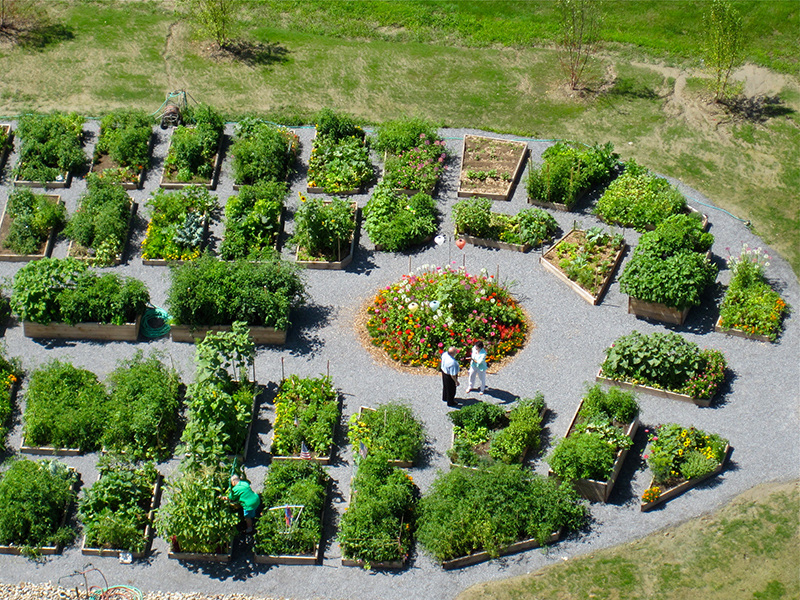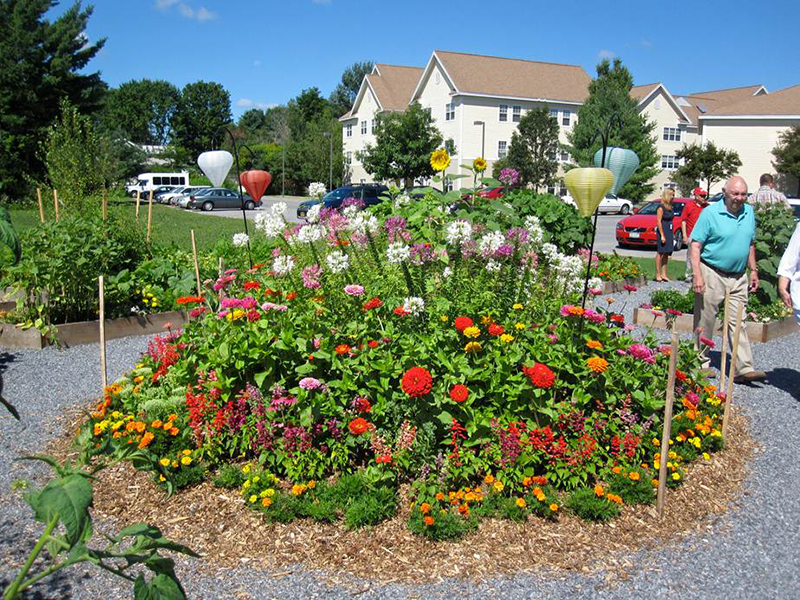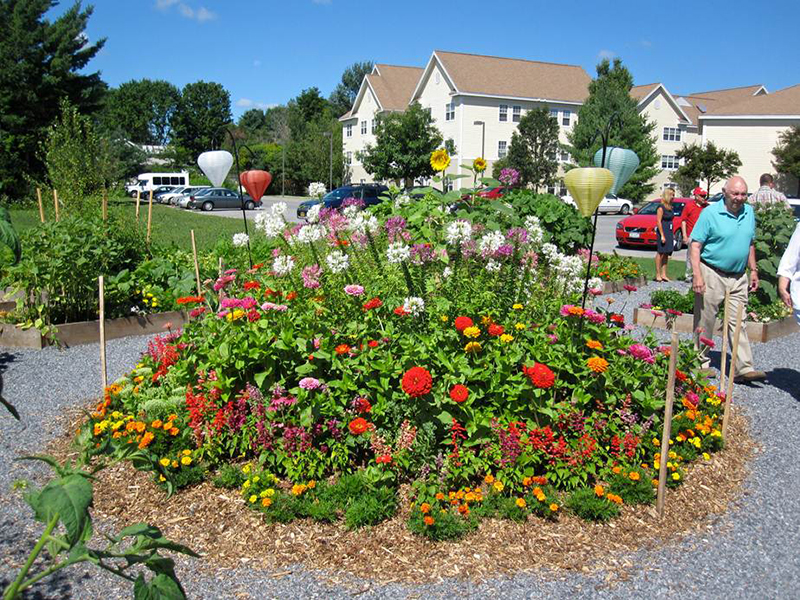 Fostering Independence and Growing Quality of Life
The LA Group has been a long-time supporter of The Wesley Community, an assisted living and community healthcare facility in Saratoga Springs, New York.
Woodlawn Commons Courtyard
The LA Group donated professional landscape architectural services to design a new courtyard at Woodlawn Commons, a 154-unit assisted living housing facility on 4 acres. The new courtyard assists in efficient movement between various buildings around campus with aligned walkways bordered with native ornamental plantings. The walkways converge at a circular garden filled with perennials and a small water fountain surrounded by ornamental stones.
Seating is provided by benches interspersed throughout the courtyard. In addition, low stone sitting walls separate the walking area from an elevated patio containing covered tables.
Community Garden
The LA Group donated site planning, layout and landscape design services to a new community garden. The garden is available for public use and contains more than 50 wheelchair accessible raised plant beds.
The garden has provided a place for the residents within Wesley and those in the surrounding neighborhoods the opportunity to interact and engage each other. Activities now available to the community include include volunteer garden plot maintenance, strolls through the garden, and harvest dinners. In addition, gardening blogs are devoted to this intimate community garden. The space improves lives of residents and the Saratoga Springs community as a whole.
"The community garden at Wesley has given my father responsibility, a reason to stay strong and keep going, to look forward and, if nothing else, to get outside. Without it life would be vastly different for him and those around him."
– Sarah, The Wesley Community