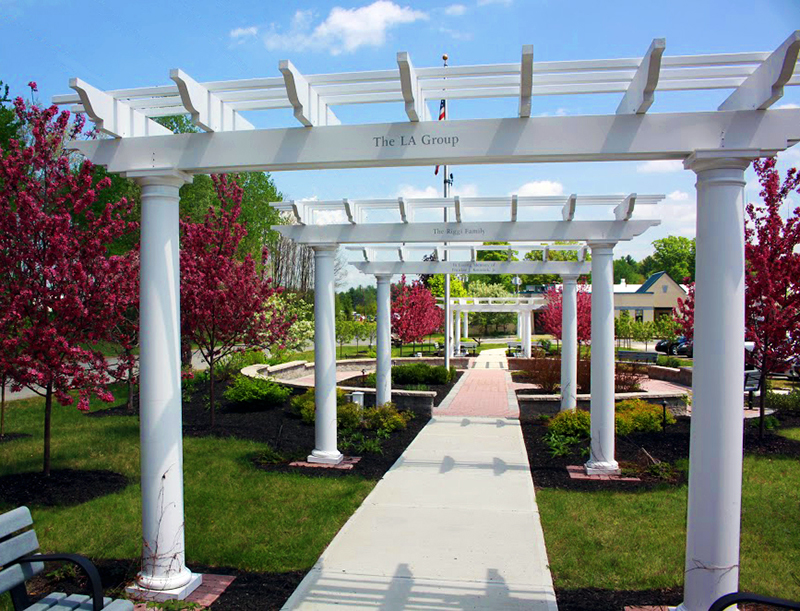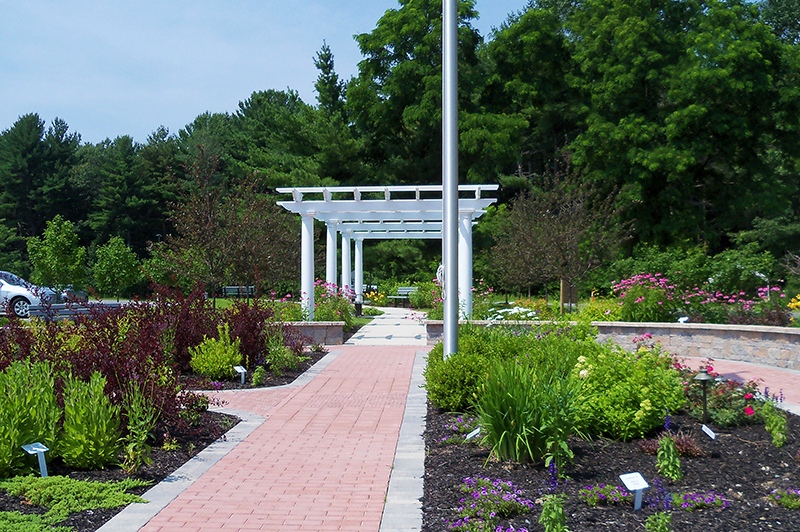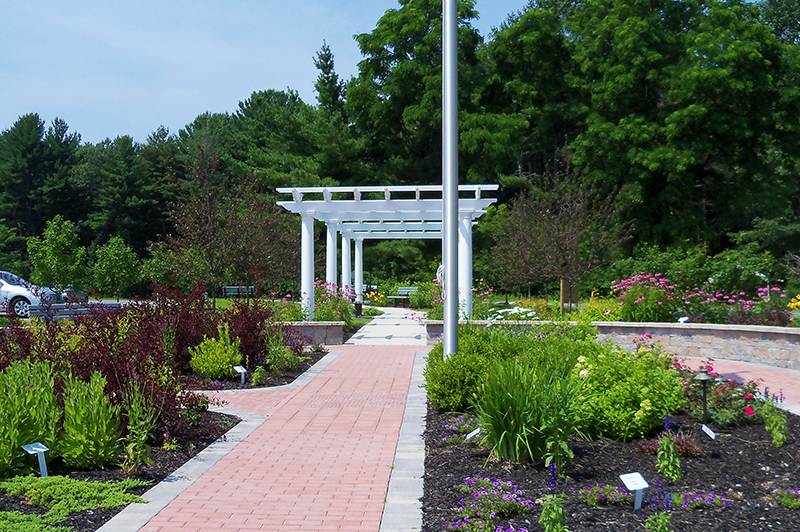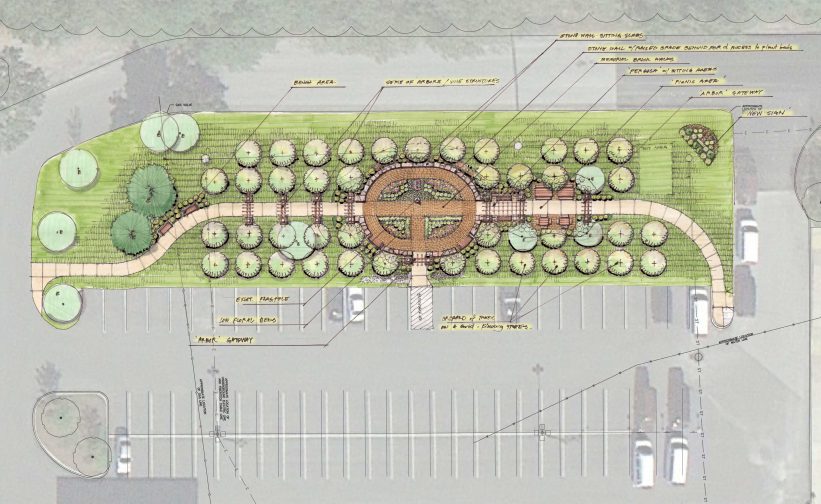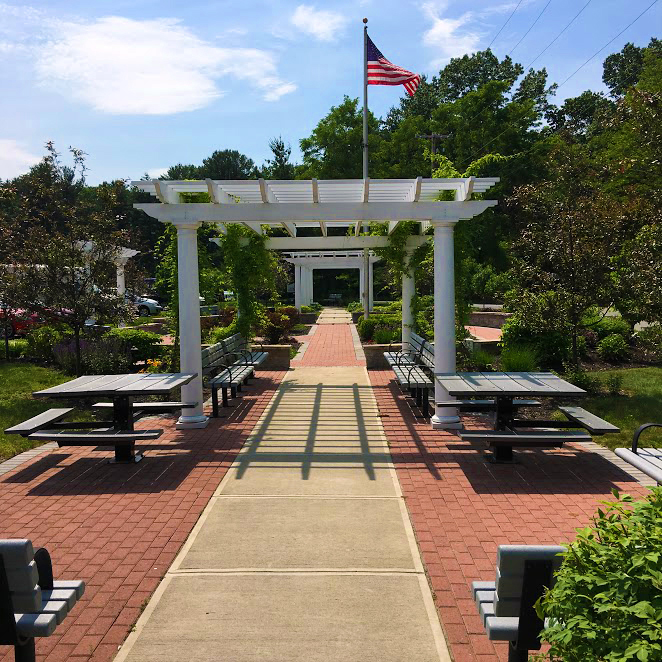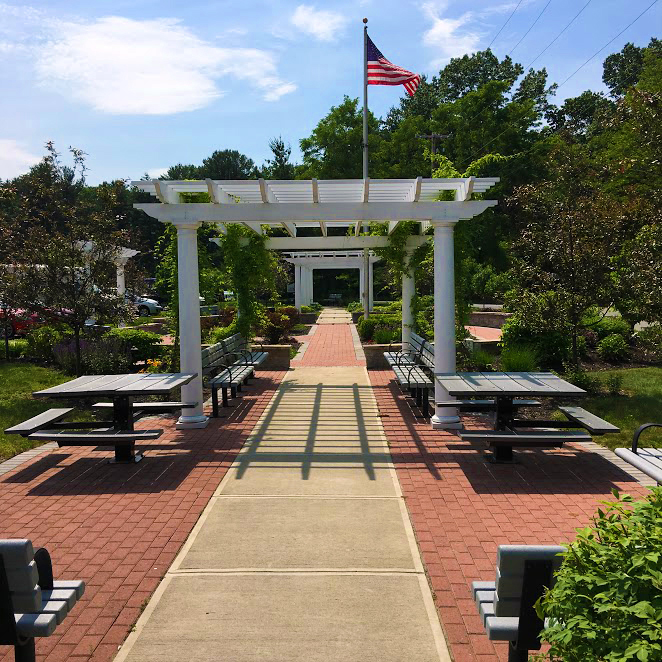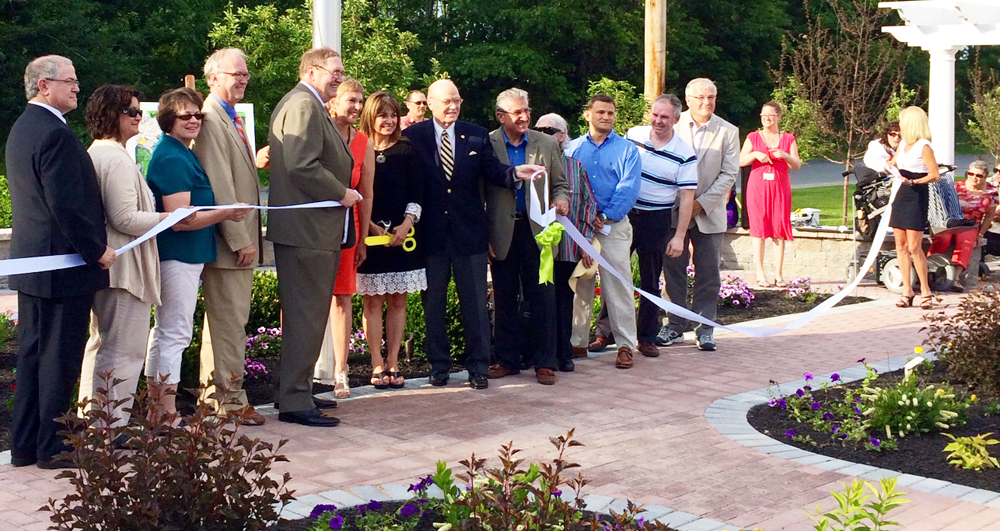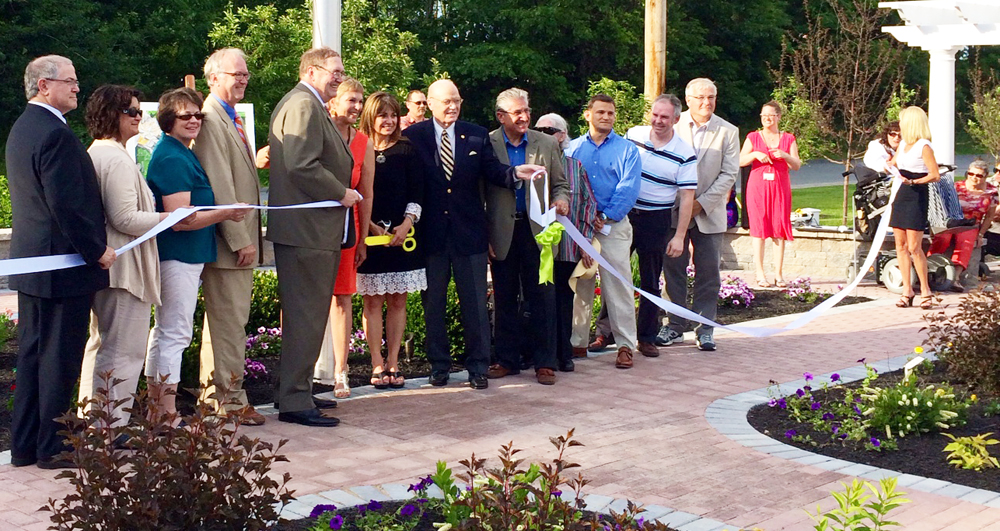 A Place for Possibilities
As one of the largest non-profit organizations in Saratoga County, Saratoga Bridges provides professional services to people with developmental disabilities and their families.
The LA Group assisted Saratoga Bridges in the creation of a garden space that would connect the clients, their families, and staff within a peaceful environment while improving the overall landscape and aesthetic of the campus. As a memorial garden, it also serves as a place for remembrance of those who have passed or made lasting contributions to the organization.
The garden has handicap accessible pathways that cross through a series of pergolas and archways, leading to a central gathering area around the flagpole and a garden circle encompassed by a sitting wall. Under a garden trellis is an area for outdoor dining that the staff frequently utilizes.
The entire garden is surrounded by a new grove of flowering crab trees that present seasonal color and an organized buffer to the adjacent road and parking areas. Also included are naming pavers that were purchased by donors and family members to recognize Bridges' community of supporters.
A living tribute to members of the Bridges family that have passed away
An orchard concept that blends landscaping, outdoor seating, and walkways
Raised flower beds for easier handicapped accessibility
An outdoor learning environment for clients to relieve stress and relax
"The garden is just what we envisioned and hoped it would be – a living tribute to remember, recognize, and acknowledge individuals, family members, board members, and employees who have passed away or to honor businesses and individuals for their support and dedication. The Memorial Garden is a peaceful, tranquil place to relax, experience nature, promote contemplation, and inevitably relieve stress."
– Valerie Muratori, Executive Director of Saratoga Bridges