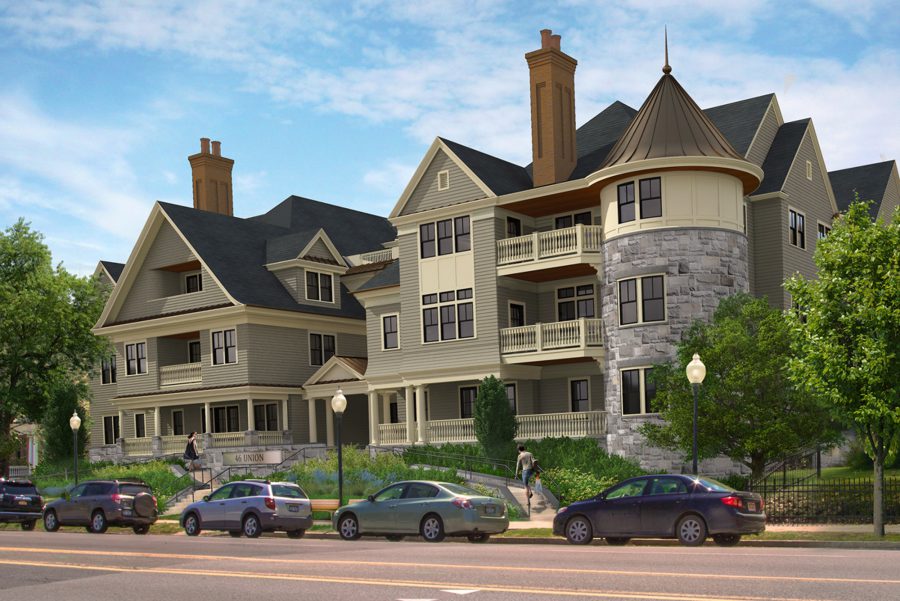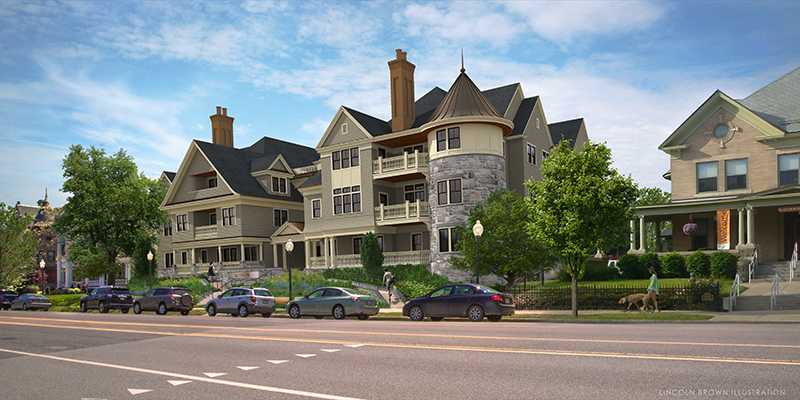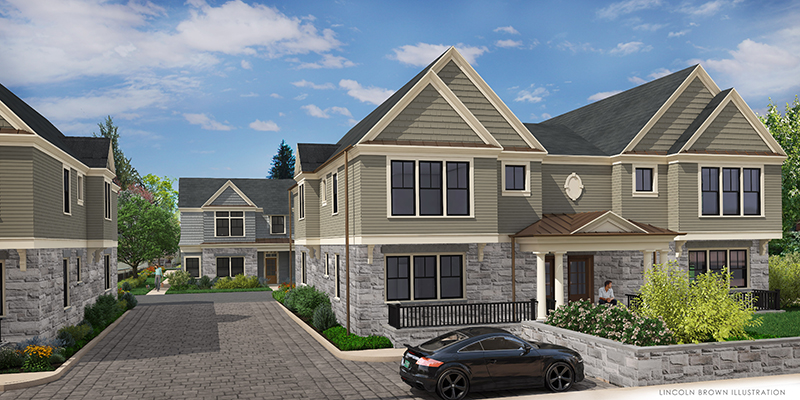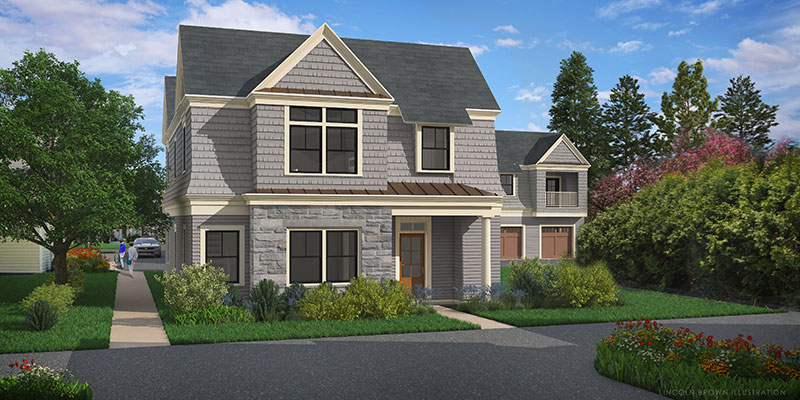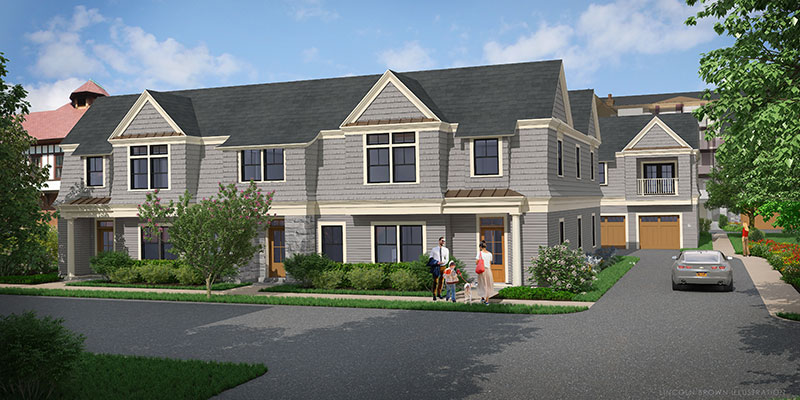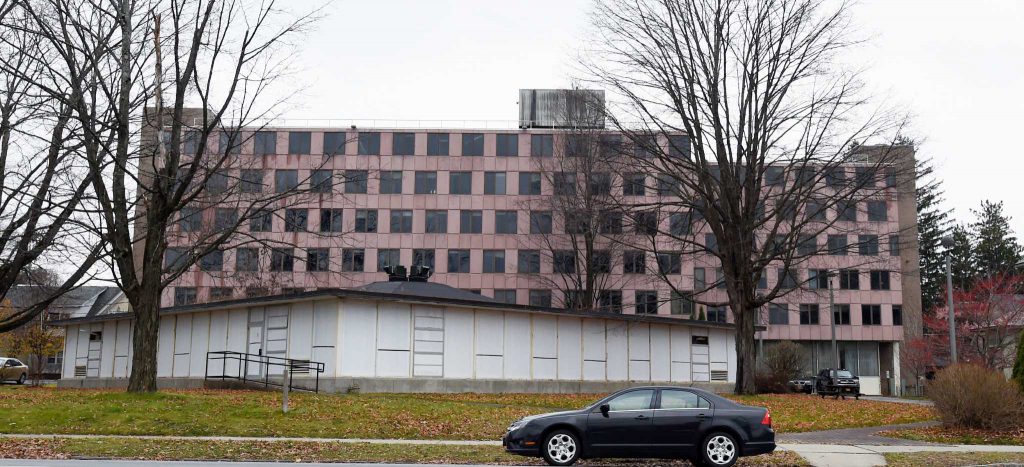 Pivotal for Posterity
At the gateway to Saratoga Springs, one of the most treasured historic cities in the United States, sat a vacant 1950s college dorm. A blight on the community's entrance, many agreed it needed to be addressed. But with stakeholders at all levels and an entire city watching, it would take a special approach to reinvent the property for modern use and successfully navigate this large redevelopment project.
Supporting a local development team and architect, The LA Group was a pivotal partner in guiding the project through multiple review boards and concerned neighbor meetings as well as city approvals for zoning variances, special use permitting, and site plans.
Removed the six-story abandoned facility to build five residential condominium buildings
Facing strict zoning challenges, grade change was maximized to allow for a below-grade 24-space indoor parking garage
Remaining parking is in a central parking court, arranged to preserve a residential experience for passersby
Collaborated with the architect to integrate the design into the residential neighborhood by scaling the new buildings down to three-unit row houses