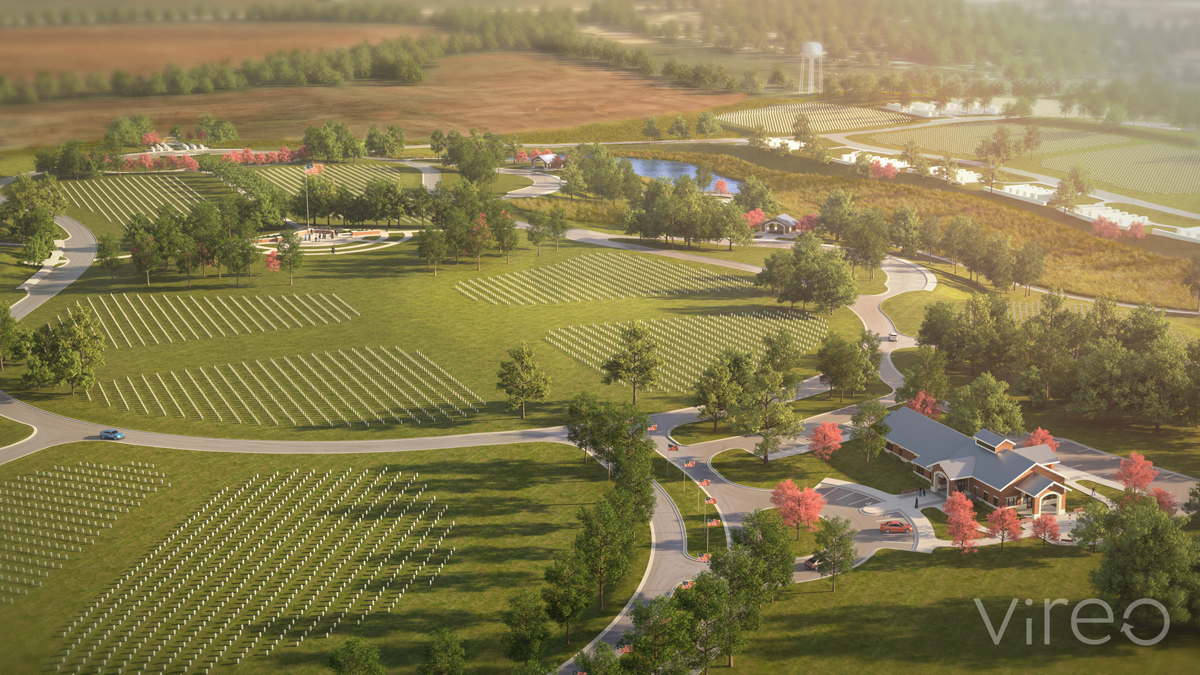 Public Projects – Omaha National Cemetery
A monumental memorial.
In partnership with Vireo, The LA Group has had the honor of serving as site designer and master planner for the first new National Cemetery that is being constructed as a design/build project.
The new Omaha National Cemetery will sit on 253 acres near Omaha, Nebraska. The firm's responsibilities included cemetery programming and master planning, landscape architectural design, site planning, and development of the Phase 1 RFP Documents for the Design-build contract.
The Phase 1 development will consist of:
Casket and cremation burial sites
An administration and public information center building
Committal shelters
Columbarium, memorial wall, and flag assembly area
Maintenance and maintenance administration buildings