Join Our Team
If you take pride in moving the industry forward, then you've come to the right place. The LA Group is more than a place to work. It's a place where we all of our team members collaborate their passions and talents to solve problems and build meaningful communities. Our candidates have a desire to elevate the legacy of our organization and ensure it continues to uphold its reputation of excellence.
The LA Group is always looking to welcome talented individuals. Qualified landscape architects, landscape designers, site civil engineers, environmental and GIS specialists should email resumes to: msterling@thelagroup.com.
Current Positions Available
---
Landscape Architect
The LA Group is seeking a Registered Landscape Architect with 5-9 years' experience to work with our diverse team of professionals and manage and design projects of national scope. The qualified candidate must have strong design, communication and technical skills including knowledge of AutoCAD Civil3D 2016 (or later), as well as excellent skills related to project management, construction administration, and client service. Working knowledge of other software applications such as Photoshop, 3D Max, Sketch-up, Adobe Illustrator, along with an understanding of stormwater management design and associated software is preferred. This is an excellent opportunity for a motivated landscape architect interested in an increased level of responsibility and high growth potential.
The LA Group, recently recognized as a "Best Places to Work" is an award-winning, team-oriented multi-disciplinary design firm with a national practice in federal work, state and municipal clients, athletic and educational facilities, parks and recreation, and private development. The firm's home office is located in the City of Saratoga Springs, 15 miles south of the Adirondack Park Mountain Region and 30 miles north of Albany. Saratoga Springs is nationally recognized for its quality of life as a "city in the country" enjoying a high level of cultural activities as well as an abundance of outdoor recreational opportunities. The firm offers a competitive salary, pleasant work environment, and many other benefits that are not offered by other employers.
Qualified candidates should submit their resume to: Director of Human Resources, The LA Group, P.C. 40 Long Alley, Saratoga Springs, NY 12866 or via e-mail to: msterling@thelagroup.com. The LA Group is an EOE/M/F/D/V.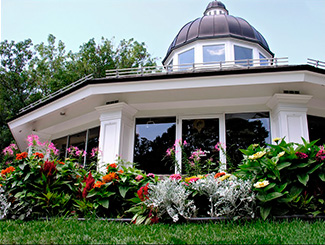 Congress Park, Saratoga Springs, NY
"The LA Group's patience and concern for each voice in the APRAP process was remarkable."
– Bradford G. Dake, Chairman of APRAP